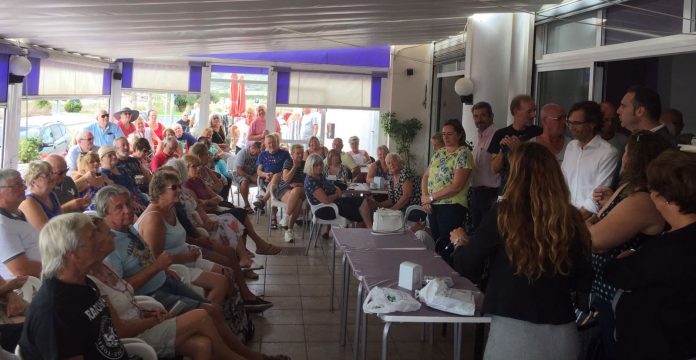 The Councilor for Health and Statistics, Noelia Grao, and the Councilor for International Residents, Sofía Álvarez, met with the residents of Entrenaranjos last week, to discuss the many different issues related to the urbanisation.
More than 200 people attended the meeting, the vast majority of them who live on the urbanisation permanently.
Topics discussed included registration on the padron, the health system and the possible siting of a medical centre.
The councillors stressed the commitment of the City of Orihuela to work with the group and to ensure that their demands are fully considered and implemented where possible.