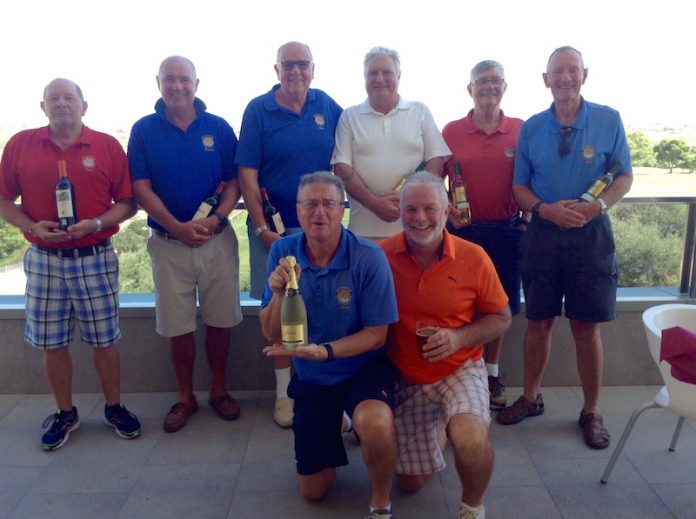 A superb day out for 30 Orba Warblers at Alenda. 15 pairs formed for the Pairs Competition and although work was being undertaken throughout the course, the conditions were ideal.
The winners : 1st place – winning on c/b was Howard Carter ( Hcap.20.4 ) and Fred Cooley ( Hcap. 11.4 ) with 45 pts. In 2nd.place, also with 45pts. was Glyn Walters ( Hcap.25.9 ) and David Reynolds. 3rd. place went to Nick Berry ( Hcap. 25 ) and steady John Daniels ( Hcap. 17.3 ) with 43pts.
We had 4 guests, Alan Turpin, David Reynolds, Alan Greenwood and Nittan Pancholi.
2 NTP's -on Hole 5 Glyn Braidley and Hole 16 Andy Loeber.
Three 2's were recorded on Hole 5 – Glyn Braidley, Nick Berry and Fred Cooley
The Football Card went to David Knight with Crewe.
Next week September 27 will be a Greensome Competition at Bonalba. First Tee 9:44am so please arrive by 9:00am for registration. Guests are welcome subject to space availability and Current Handicap certificate. To book, please contact Mike Taylor on mjt@stylepms.com or phone 639242896.