What a wonderful day out on 12 September for fifty members and supporters of the Orihuela Costa and District Branch of The Royal British Legion.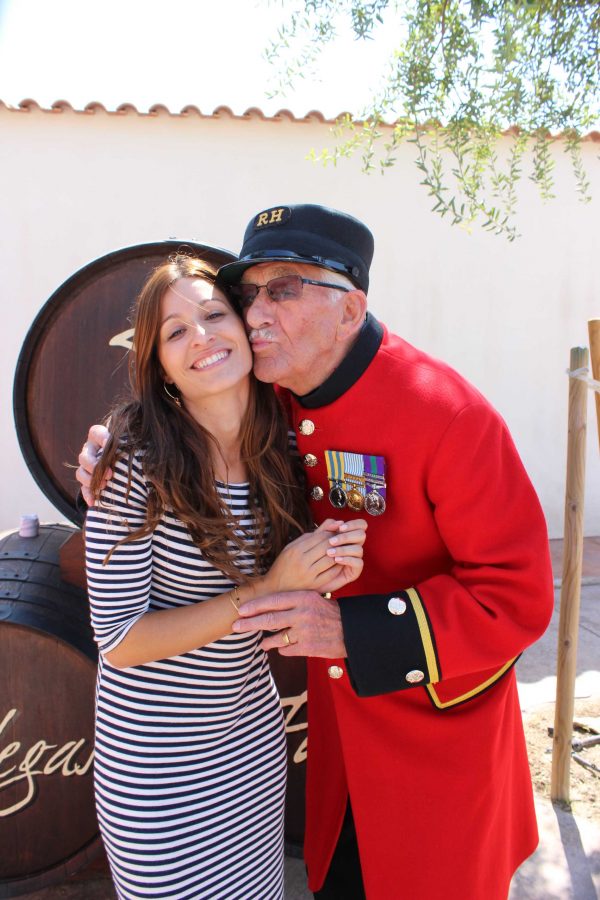 Not quite the 'high road' but we nonetheless travelled north along the AP7 motorway to the city of Elche, where we enjoyed a fantastic visit and tour of the family owned and run winery, Bodega Faelo.
The wine tasting and food were both excellent as we had a wonderful experience, with everyone agreeing that it was most certainly well worth the visit.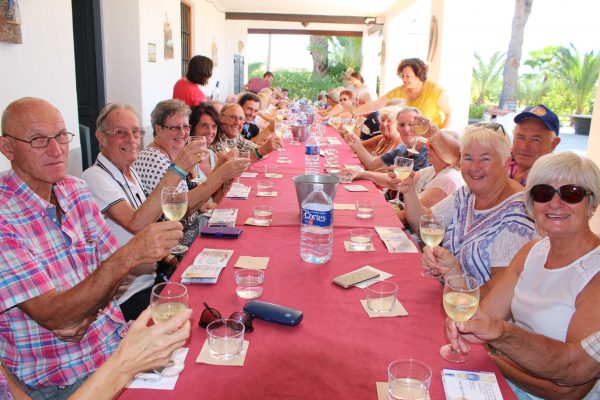 Our guide, Maria, spoke very good English, as she shared with us the passion of the wine making process in this third generation, traditionally run family vineyard, which produces only organic wines.
We were greeted at the gate by Maria and owner Jaime who made us all most welcome as they immediately guided us to the shade on a very hot September day.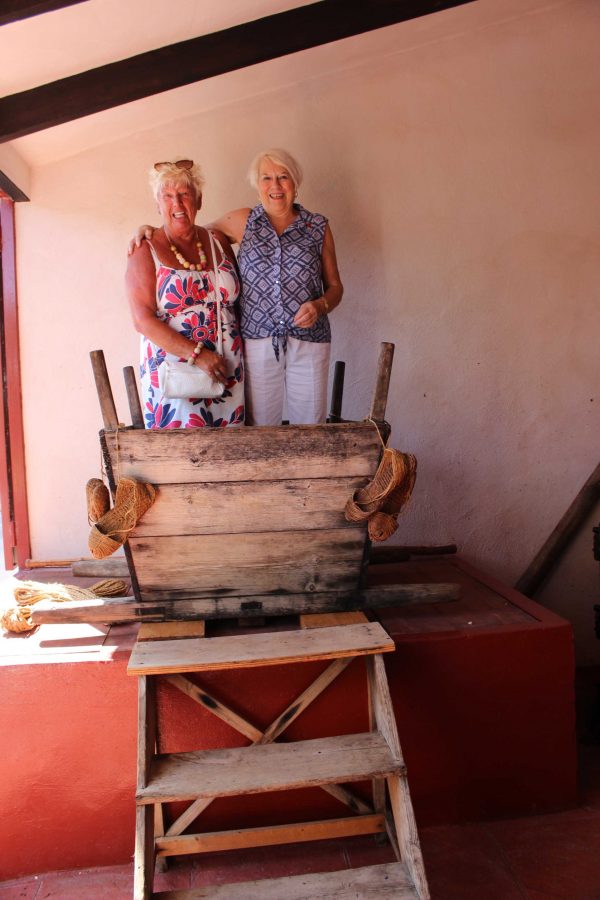 Maria explained how Grandfather Rafelo started making wine in the 1930s for his family, how it was then extended to friends which has now grown into a successful local wine business based purely on tradition, lunar grape cultivation and innovation.
The history of the bodega was fascinating and we would have loved to be there at harvest time treading the grapes. Unfortunately we missed it by just one week.
The picnic wine-tasting was a delicious way to savour the local flavours of wine and food. From 4 different styles of meats and sausage with manchego cheese, fresh bread and olive oil and then onto a luscious mixture of oranges, dates and fig cake. We really enjoyed the food.
The wine complemented the flavours starting with a really nice chardonnay, L'Alba del Mar, followed by a rosé, L'Alba de Faelo,. We then moved on to La Dama, a red crianza and then Palma Blanca, a surprisingly good sweet muscatel. Although we tasted the standard Palma Blanca, when I left I purchased the 'Especial Oro' edition, which is the very same muscatel incorporated with flakes of gold, symbolising, we were told, happiness and prosperity, to be shared during those special moments.
This is most certainly not a mainstream winery but one that is run with passion and with soul. We spent a great time experiencing the whole process, and it is a visit that we would recommend to you all.