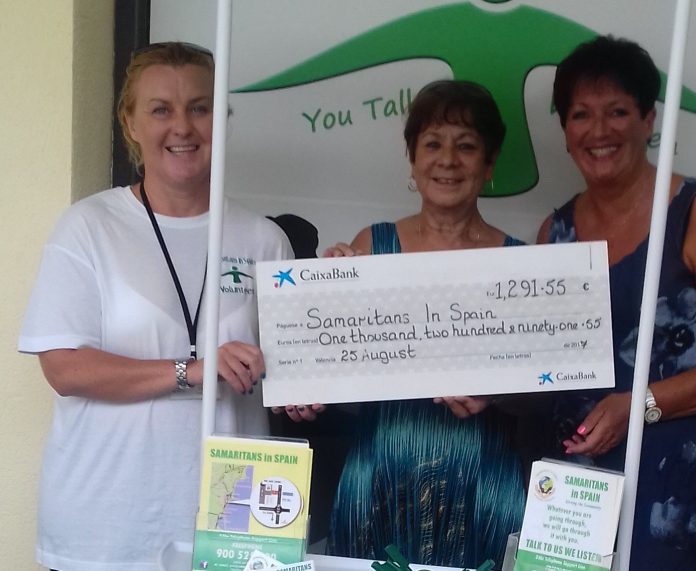 Photograph shows Marlene Brown presenting cheque to Finn Fitzsimons, Publicity & Awareness Trustee for The Samaritans In Spain, and Glenys Palmer, Publicity Manager.
The 1,291 euros raised will be spent on new computer stations, to replace the very dated and unreliable ones they currently use at their caller and drop in centre in Punta Prima.
The next charity night at Quesada Fish & Chips Restaurant will be on 19th September, when Richie Alexander will be helping to raise money for Elche Children's Care Home.