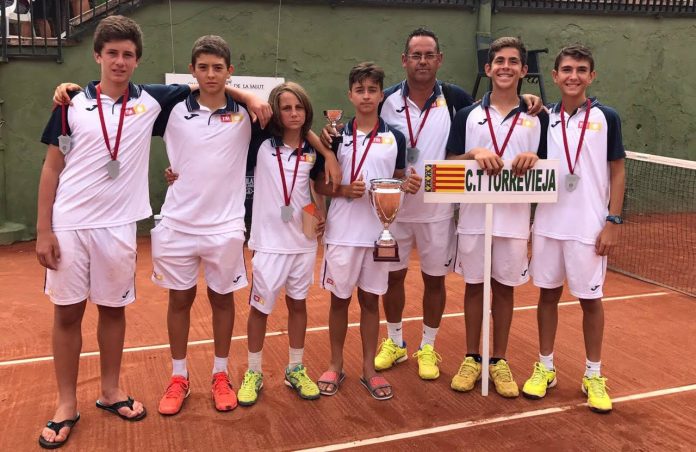 More success for the boys' team of the Torrevieja Tennis Club when, last Saturday they finished in third place in the team event for the Spanish Infantile Championship, the "Joan Compte Trophy" held at the Barcelona Tennis Club.
In the third/fourth place playoff they beat Club de Barcino tennis, playing on home soil, by 3-1 to claim third position.
The Salineros also eliminated CE Laieta of Barcelona, ​​hosts Ct la Salud and CT Alboran of Madrid in the quarterfinals before losing in the semi-finals to second seeds CT Valencia by 3 – 1 who in turn were defeated in the final by the same score line by RCT Barcelona.
The salinero team was made up of Carlos Guerrero, Carlos Gimenez, Alejandro Manzanera, Alberto García, Eneko Ríos and Hugo Ballester.