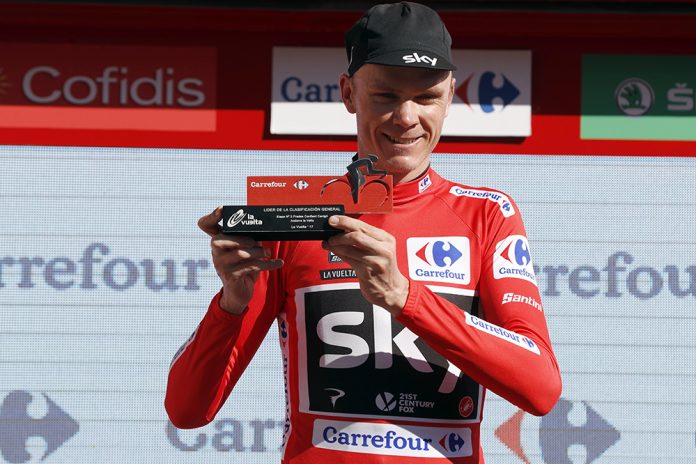 The mayor of Torrevieja, José Manuel Dolón, has said that following the attacks in Barcelona and Cambrils, a meeting was held by the City Council, together with the security forces, to discuss the security for la Vuelta a España which starts in Campoamor and passes through the town this coming Sunday.
The discussions centred on the number of officers who would need to be committed to the race as it passed through Torrevieja town centre.
The mayor spoke of a letter that he had written to the DGT, the Government Subdelegation, the Provincial Council and Unipubli in which he explained that he had received a report from the Chief Inspector of the Police Local relative to the ninth stage of the Tour of Spain as it passed through Torrevieja, in which it was stated that 23 agents had been appointed to cover the event.
However the Inspector said that he needed a minimum of 53 officers if he was to provide adequate security at the many different crossroads and junctions, as the race passed along the coast road and out toward La Mata and Guardamar.
Following discussions the mayor said that "it is advised that we revert to the initial route suggested by this mayoralty in relation to the ninth stage of the Tour of Spain, which will see the cyclists travel along the N-332, thus meaning that the police will not have to be diverted and will be able to carry on with their ordinary and essential services, including the mandatory security of citizens."
"In addition," he said that "with the latest national security developments we reaffirm that it is the correct position of the City Council, shared by the official security organisations. We believe that it is not advisable for the Vuelta to pass through the centre of the town. Security must prevail, it is the right decision without drama and without any political games".
The Vice President of the Provincial Delegation, Eduardo Dolón, said that the decision is a great opportunity lost for the city from the point of view of tourism promotion, as Torrevieja will no longer benefit from the television aerial images broadcast across the world of its beaches, the lagoon of Torrevieja, the International Auditorium, the Sports City, the Water park and the natural park of La Mata.
However if you plan on watching the race it will get underway at La Glea Beach in Campoamor starting at 1pm on Sunday afternoon. More details can be found on the race website in a variety of languages at www.lavuelta.com