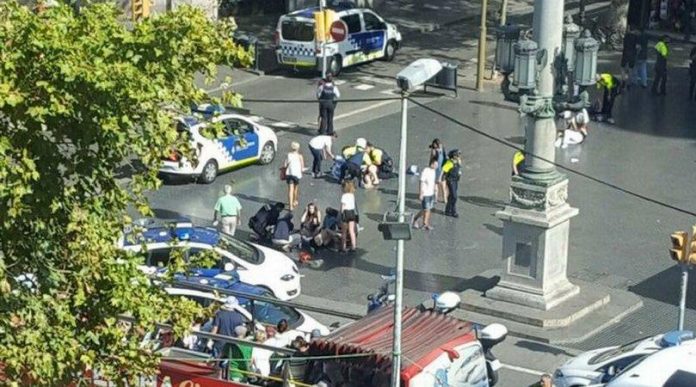 Conflicting statements from Barcelona are reporting that a white van has driven down the centre of Las Ramblas, perhaps the busiest part of the city's tourist centre, crashing into both tourists and residents and injuring several people in the process.
Numbers are pure speculation at this time but one broadcaster has said that he saw at least three people who appeared to be seriously injured and receiving treatment at the scene while another sated that he had seen three or four small groups of people lying on the ground.
Videos quickly appeared on Twitter showing people running along Las Ramblas and away from the scene screaming and crying as they went.
The main thoroughfare has now been cordoned off, all shops, stores and bars on Las Ramblas have been closed with many pulling down their shutters while staff remain inside.
The emergency services were quickly on the scene and the police have now shut down local metro, bus and rail stations suggesting that they are searching for at least one individual who was reported as running away from the van on foot.
They have also asked people to stay away from the area so as not to get in the way of emergency services. A helicopter hovered over the scene.
Las Ramblas would have been overrun with thousands of sightseers and tourists enjoying the afternoon sunshine in on of Spain's top tourist destinations. The central area of the area is completely pedestrianised but cars can drive down either side
One agency PZ feed said on its Twitter feed:
Breaking News Alert‏ @PzFeed TERROR ATTACK:
– Barcelona, Spain
– Vehicle rams pedestrians
– At least 2 dead
– Multiple injured
– Shootout inside market
– Metro shut down
However at this stage there is no firm news of the injuries or any deaths although El Pais newspaper are reporting one person has been killed and twenty injured