It was the end of the Summer Season for the Sunshine Radio Petanca League. We have all enjoyed playing even in the ups and downs of the weather. It was very hot towards the end of the season, and still is….
The Presentation was held on Wednesday 19th July 2017, at Domino's Bar. There were two divisions playing, in the season.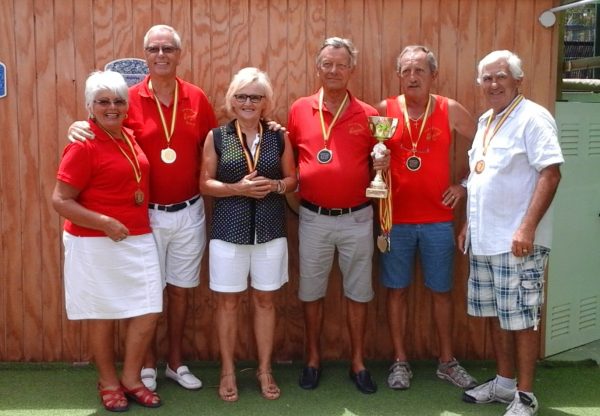 The winners of the 2nd division were : Laguna Rosa. 2nd place were : Los Altos Amigos. 3rd place were : Amigos Belgas
The winners of division 1 were : Rocajuna, 2nd place were : Guardamar, 3rd place were : Domino McCoys
A good day was had by all of the teams, and we all look forward to playing in the Winter League starting in October 2017, maybe in the snow again.
Jeanette Mapson