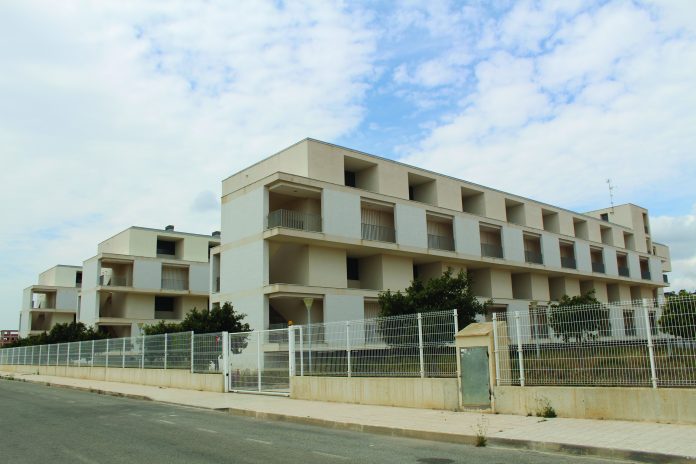 Paralysed for almost ten years because of their excessive pricing, the Generalitat has finally sold 52 homes on the Orihuela Costa after lowering their cost.
This was a social housing promotion that had been paralyzed for years because the prices were "too high" and far above the levels that families looking for social homes could afford but at long last the Director General of EIGE, Helena Beunza, has seen some sense and brought the prices down as a result of which 52 have been snapped up in recent weeks.
Beunza has valued "very positively" the sale of these 52 homes, of which 44 have now been formally sold with eight more sales contracts currently going through.
"it was a promotion that had been stagnant for many years because of the excessive prices," she said before confirming that only eleven homes remain unsold.
The development has 63 homes, of which 48 have three beds. The remainder are one and two bedrooms apartments.
As well as the income derived from the sales the Generalitat will also save in the region of a quarter of a million euros a year in security and maintenance costs that it has been required to spend during the lifetime of the properties.