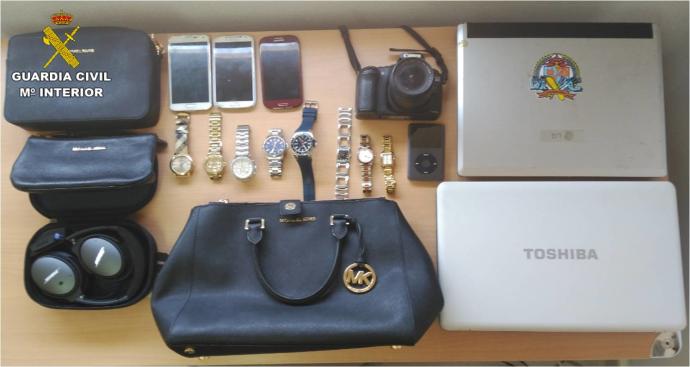 The Civil Guard from Pilar de la Horadada have arrested four men, two Algerians and two Moroccans, aged between 25 and 43 years, following a series of robberies from properties on the Orihuela Costa and in Torrevieja.
They detained the men as part of an investigation into more than 40 break-ins, many of which were committed while the victims slept on. The Guardia continue to seek a further two men, one Spanish and one Moroccan, aged 40 and 35 respectively.
The Guardia first became aware of an increase on home thefts in both Torrevieja and the Orihuela Costa last year. As residents became more alarmed a dedicated team was committed to the operation. It seemed as though the crimes were becoming more frequent and more daring as many were committed whilst the occupants were asleep in their homes.
This began to cause even more insecurity which was when the Guardia took the decision to appoint additional officers to the investigation.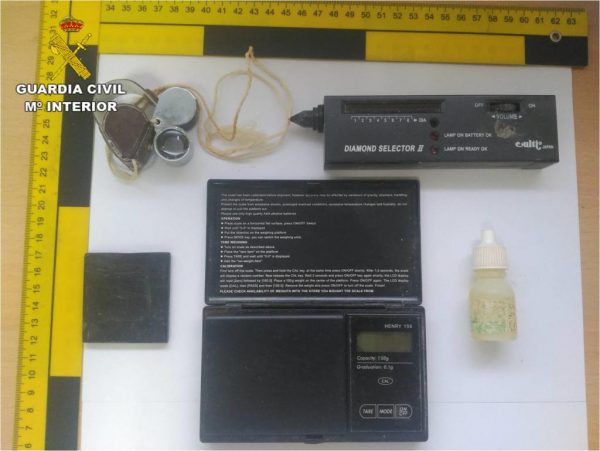 The breakthrough came with the arrest of a man of Algerian nationality, who had already spent time in prison, and a Spanish woman. They were detained for their alleged participation in 10 burglaries, 5 of which were committed whilst the residents were still inside.
At the time of the arrest the Guardia recovered housebreaking tools which they were able to link to a number of the thefts.
Following their detention the investigations continued, and with the detainee disassociating himself from other members of the gang the police were able to make further arrests.
In this second phase of this operation, which took place last May, a man was investigated for an alleged offense of stealing the latest edition of an Apple mobile telephone.
In July two further home searches were authorised in the towns of Murcia and Molina de Segura as a result of which two men of Moroccan and Algerian nationality were arrested. Several high-quality watches, exclusive branded handbags, laptops, mobile phones, a television, an ipod, SLR cameras , headphones and various data storage devices were all seized at the time.
Equipment was also recovered to check the quality of gold and diamonds as well as 3 tablets of hash, weighing 239 grams and 4.5 grams of cocaine with precision scales.
The gang turned out to be a fully structured criminal organization from which goods to the value of 150,000 euros was eventually recovered.
The detainees have now been charged with a total of 30 burglaries from properties, many with residents still inside, 10 additional crimes of burglary, 1 crime of bank fraud, 1 of receiving stolen goods, as well as additional crimes for drug trafficking.