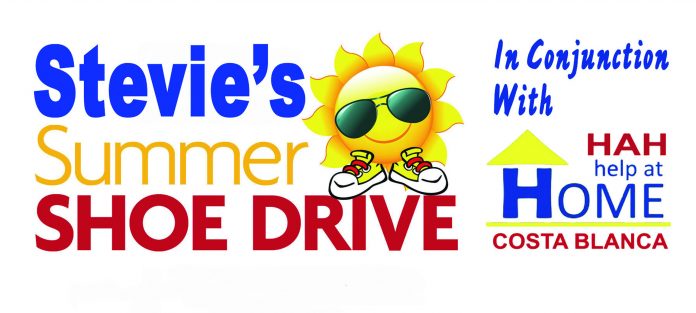 Stevie Spit in conjunction with HELP at Home CB
San Jose Obrero Children's Orphanage
Elche Children's Home
There are over a hundred children living in the Orihuela and Elche orphanages who will return to school in September without as much as a decent pair of shoes. They range in age from 6 to 18-years, and they rely completely on the goodwill and generosity of others.
At the very least, we would like to ensure that each of them is in possession of comfortable footwear by the start of next term, and I would appeal that you help us to make sure that happens.
Our goal is to raise funds that will enable us to buy 100 pairs of shoes which will be purchased at cost from a local supplier, so we are asking those of you who are reading this appeal, and who are in a position to do so, to donate just 25 euro, the price of one pair of shoes, which will then put a smile on the face of one child.
Can you please help us to make sure this happens?
Please put your donation into an envelope clearly marked 'Summer Shoe Drive' with you name and telephone number on the reverse, and hand in to any of the following:
HELP at Home Costa Blanca
Any Charity event supporting Elche Children's Home
MJ's Quesada (Kai) – 865 66 52 31
Capt. Morgan's Bar – Villa Martin (Jane & Billy) – 966 18 93 52
Any Stevie Spit Show
The Emerald Isle, La Florida