This coming week the craft market in the port of Jávea will have to close for a few days to make room for the activities of the Moros y Cristianos celebrations. On Saturday 15 and from 20 till 23 July there will be fireworks, parades, re-enactments and more fireworks just where the summer fair is, so on those days you will look in vain for the craft stalls, but all other evenings till September they will be there for you to enjoy and marvel, on the sea front promenade at the end of the Avenida Jaime I.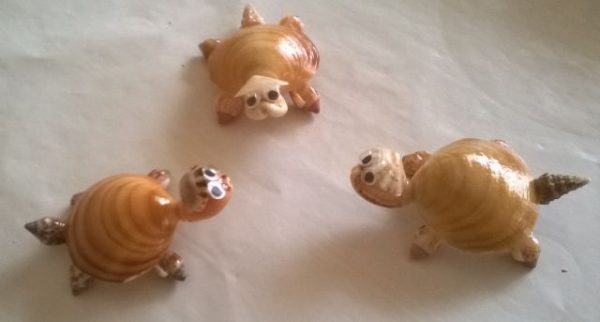 For the fifth year running Amata (the regional craft association) joins forces with the local shopkeepers to liven up the promenade along the sea front near Jávea port with a craft fair. Not the usual collection of stands offering cheap bracelets or clothes made by poor peasants in India or Peru, but good quality original craft work, lovingly and carefully made by real craftsmen and women living and working in Spain. Amata has chosen the slogan "Artesanía de Autor®" to describe the fairs it organises, which means that you can buy original work directly from the "author", the person who made that particular piece.
Some of the craftsmen and women live in the area, others come, often with their family, to spend just a week or two by the sea. That's why the stalls at the fair can vary from week to week but usually you will find stalls with leather bags, leather belts, original lamps from recycled material, rag dolls, wooden toys and puppets, jewellery from silver, copper, ceramics, macramé or dried orange peel, hand painted designer clothes and even some paintings and sculptures.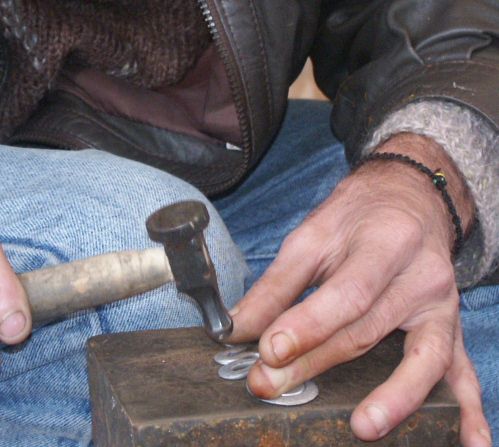 Many of the people on the stalls bring their tools and can add a name or a detail to a chosen item, or, if you can wait a few days, you can get them to make something to order. Every Saturday (but this week on Friday!) a potter is there with his wheel to let children (of all ages!) make their own bowl or cup. And from time to time there is live music.
A visit to the market can be combined with a stroll to the port (with its fishing boats and fish market) and back along the promenade with its attractive bars and restaurants, shops and terraces, to enjoy the cool sea breezes and watch all the other visitors walking, jogging and cycling along. And, if you like modern architecture, you can have a look at the Virgen de Loreto church, a concrete structure shaped like a ship!
The market is held every evening till 6 September (except for the few days mentioned above) and is open from 7 in the evening till midnight. For further details ring 639 979 678 (Elvira speaks English); photographs of what was on offer in last years' market you can find on http://www.amata.es/JaveaSum16.html.