Roberto Palmero Palmeros and Yanira Jiménez Moreno, a boy and girl, both aged 13, disappeared on Friday from their home in Torrevieja, since which time they have failed to be in contact with either of their families.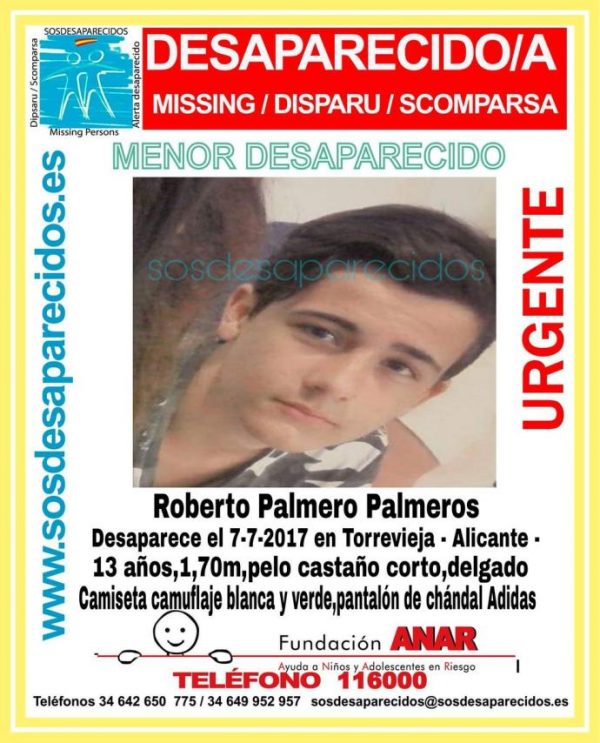 Their disappearance was reported to the Guardia Civil in Torrevieja on Friday afternoon who say that all indications are that the pair have gone on their own accord. Yanira is believed to be carring 500 euros although both of their mobile phones have been disconnected.
The couple tried to buy a ticket to Madrid at the Torrevieja Bus Station but, as minors, they were both refused, however, as well as circulating posters of their disappearance in Torrevieja they are also being widely distributed in Madrid.
Yanira's family originates from Madrid which is why the posters are being displayed in the city. They have only been resident in Torrevieja for about 5 months.
The families have no idea why the teenagers have left home or where they have gone, apart from their attempt to travel to Madrid, but they believe that they need to be found very quickly which is why they have taken the decision to distribute the porters.
Both are just 13 years of age. Yanira weighs 50 kilos, measures 1.50, has long curly brown hair, and is carrying a pink backpack covered with the signatures of her friends. Rafael is 1.70, thin, short brown hair, white and green camouflage t-shirt, and an Adidas tracksuit.
If you have information that might help in the search for the young couple please call the police on 112 or any of the numbers on the posters shown above.