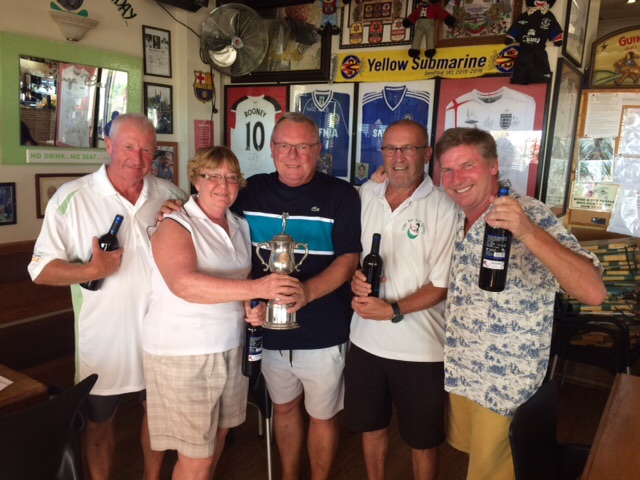 The Lime Bar Golf Society's President's Day competition took place on Wednesday the 28th June 2017 at Vista Bella Golf Club.
24 players took part in the competition with our club President, Pete Rushton giving advice on the 1st tee box to each player as they teed off (his advice often wasn't anything to do with golf!).
Teams of 4 played the Texas Scramble format. With lovely warm weather and a slight breeze an enjoyable battle commenced.
Prize Giving was held at the Lime Bar followed by great food and drinks provided by Pete and his staff. Special thanks to Pete from all the players.
Results were as follows:-
Presidents Cup – Winners. Grant, Bud Butler, B.Foley, l. Thwarted
2nd Place – Heighway, Bazzer, Digger, J. McGregor
3rd Place – Farrow, J. Walls, B. Archer, G. Lavender
Nearest the Pin No. 4 – M. Heighway, Nearest the Pin No. 8 – B. Butler, Nearest the Pin No. 15 – I. Grant, Nearest the Pin no. 18 (in 3) – L. Thwaites Nearest Presidents Marker – N. Dobson