Bomberas were called to attend a fire on Sunday afternoon that had broken out along the side of the N332 in Guardamar affecting over 5 acres of scrubland and abandoned farmers' fields.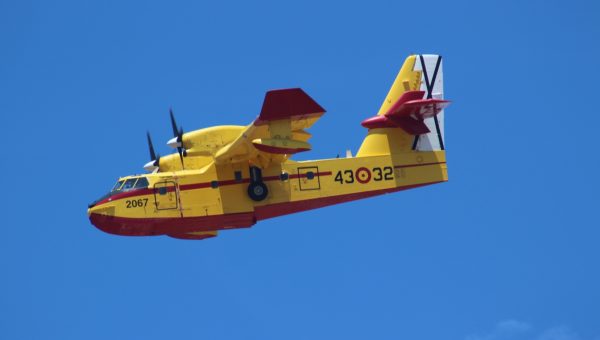 The outbreak was reported at about 1.30pm and was attended by firefighters from the Provincial Consortium based in Torrevieja, Crevillente and Almoradí.
Two seaplanes and a firefighting helicopter were also deployed to tackle the blaze.
Firefighting teams originally feared that the flames could reach two homes located outside the town of Guardamar. Fortunately neither was inhabited at the time although a spokesman said that they would certainly have been evacuated.
At one point the fire caused difficulty to drivers on the N332 as layers of thick smoke restricted the view of motorists.
The fire was eventually brought under control by late afternoon