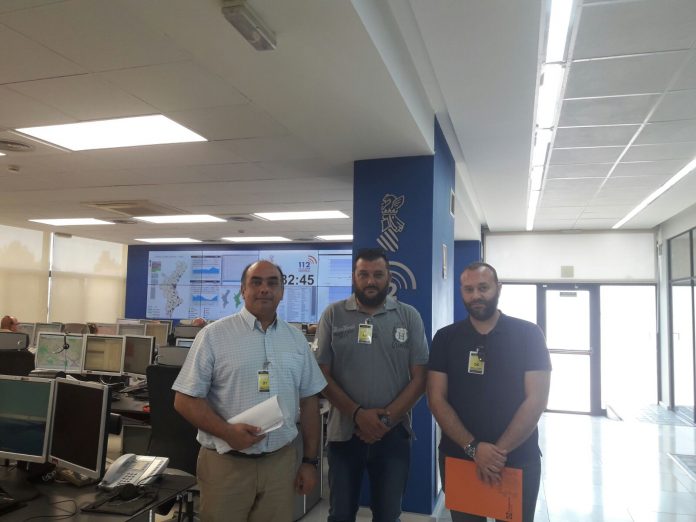 Orihuela's Emergency Councillor Víctor Valverde held a working meeting with José María Ángel Batalla, the Director General of Valencia's Security and Emergency Response Agency, at the L'Eliana Coordination Centre on Friday to discuss a number of pending issues between the two administrations.
Valverde, who was accompanied by technical staff from the Orihuela Council, asked for an update on the Orihuela Costa Emergency Centre. He said "we have now submitted all of the necessary modifications for the project which we have accepted by the Director General and his team's technicians." He also offered the Director the opportunity to accommodate Valencian Services in the centre when complete.
The Councillor for Emergencies also asked for a number of training courses in Orihuela. At the present time staff and volunteers from the Civil Protection groups have to travel to Valencia and Alicante to train. "Holding such courses closer to home would be far more convenient."
Following the meeting Valverde stressed, once again, the good nature of the gathering which had been useful to both public administrations.
The meeting ended with a visit to the Coordination Centre in L'Eliana, a town of 18,000 of which Batalla just happens to have been a previous mayor, where the councillor and his staff were shown much of it's operation.