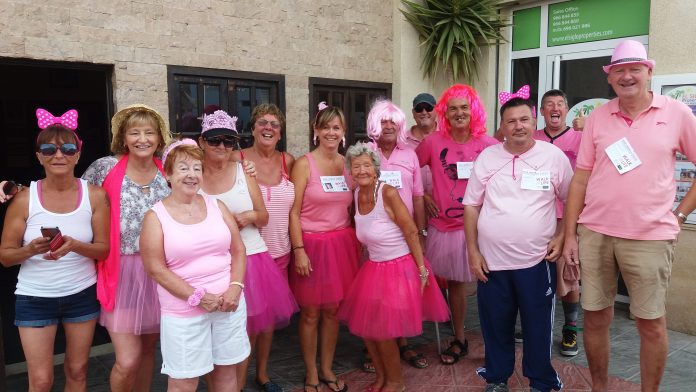 After last year's record fundraising for the pink ladies annual walk, staff and customers of The Queen Victoria Bar in Cabo Roig this year came together to attempt to raise even more.
Several of the customers were walking in memory of Graham Grant and Colin Bowden, whilst landlady Sue Court was walking in support of close friend Lynda Phillips who is currently battling the disease. The response was incredible – the final amount raised was a staggering €2725.70.
Karl and Sue said "We cannot praise our customers enough for their dedication to this annual event. Also we wish to thank all those who kindly donated to the cause including customers in local bars who donated to our bucket collection.