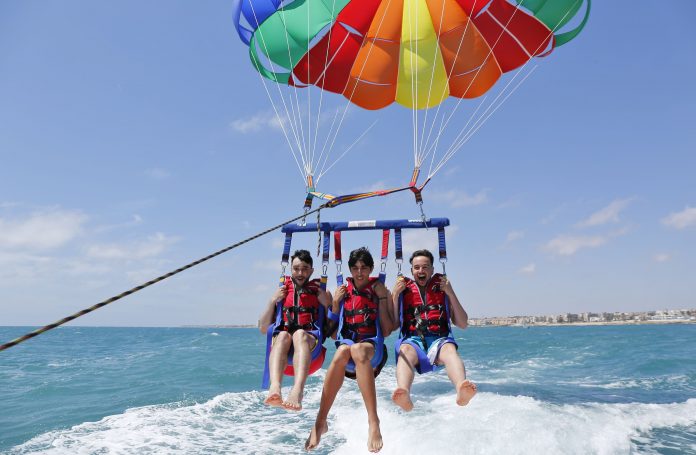 Torrevieja's councillor for Tourism, Fanny Serrano, was Playa de los Náufragos on Thursday where she was hoping to arouse the interest of beachgoers offering special discounts of at least 50 percent on a number of holiday activities.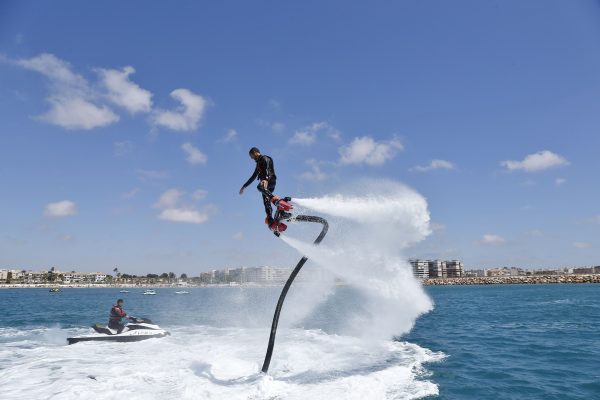 She said that the day was intended "to provide visibility to the great nautical offerings that are available all year round in the three marinas and on many of the Torrevieja beaches."
She spoke of the perfect climatological conditions in the area which make it ideal to practice many nautical sports, conditions that we see throughout the entire year and "can therefore be practiced all year round, as indicated by the slogan Torrevieja 365"
Together with Carmen Morate, the councillor was encouraged to try parasailing, one of the novelties available this year, which allows you to look across the entire coastline of Torrevieja and its pink lagoon from 150 meters high. In addition to parasailing, you can try kayaking, sailing, kite surfing and flyboarding.
Boat trips to the Island of Tabarca, sailing or rowing classes, boat rentals or a cable ski, are some of the other activities you can also enjoy this year.