Orihuela's Councillor, Luisa Boné, announced on Friday the deployment of lifeguards and first aid cover for the regions beaches.
At this stage, however, the service is only to be provided at weekends, with the full coverage kicking in at the start of the high summer season.
She said that the lifeguards have been introduced because of the high number of bathers who are already using the beaches and they will also include the beach el puente del Pilar.
Although only 3 beaches we covered on 3 and 4 June, all 11 of Orihuela's beaches will be provided the service starting from next Saturday with an ambulance also placed at their disposal.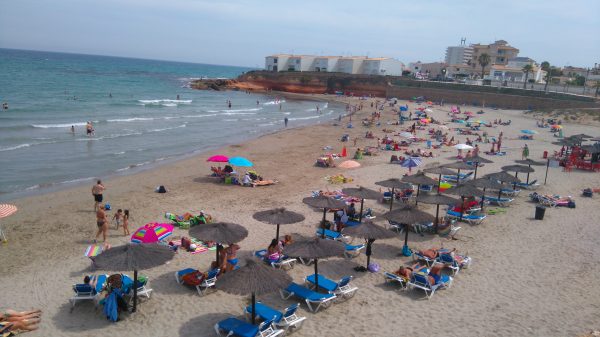 The service will continue at weekends for an additional month even after the end of the summer season on 15 September.
Timings for the lifeguards will be 11am to 7pm off season and 10am to 7pm during the peak holiday season.
The councillor also said that the Department of Beaches of Orihuela will advise the public of the state of the sea, through facebook, on a daily basis.
Meanwhile on Saturday afternoon, the very first day of their deployment, lifeguards were called into action on La Zenia beach (Cala Bosque) when a mother and her two daughters found themselves in difficulty.
Following the deployment of a Jet Ski the two girls were quickly pulled to safety after which the lifeguards were then able to carry the mother to the beach, where she was treated by medical staff for cardiorespiratory arrest. Fortunately all three individuals are said to have made a full recovery.
Had the lifeguards not been in place, however, the consequences could have been very different. Perhaps the authorities might now consider the merits of extending lifeguard cover to all 7 days of the week.