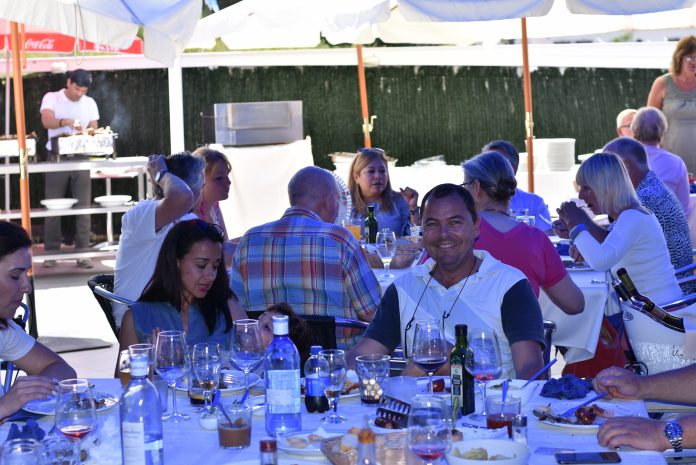 On Sunday, 28th May, at Casa de la Pizza, in Costa Nova local Freemasons Lodge Puerto de Xabia held their summer party. This was a great chance to let their hair down after a long year of work and fund raising to raise money for worthwhile causes. More than forty Masons, along with wives and guests assembled to enjoy a great afternoon with friends, this included a quiz, a raffle and a fantastic barbecue. Starting at two thirty and continuing till past seven this was a great afternoon, enjoyed by all.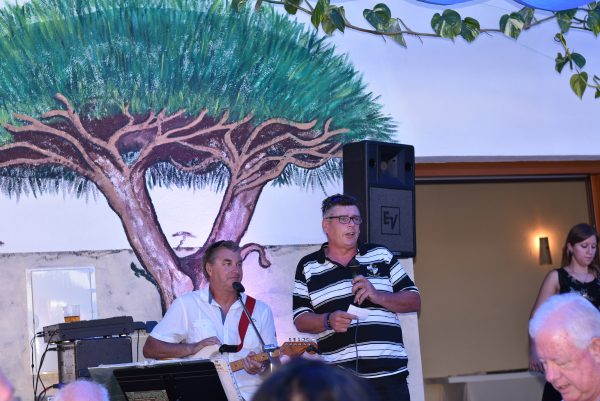 Copious amounts of food was produced, and consumed, by hungry Masons, while being entertained by popular local singer 'Irish Des'. Des has played at several of these events and is becoming more and more popular. He has a great repertoire of songs ranging from pop, sixties, country and Irish songs if requested. He has the knack of being able to play in such a way that everyone can hear him while still being able to converse with friends. This is a great asset and one which I am sure will see him booked for more Masonic and other events.
A quiz was held which everyone seemed to think was pretty difficult, especially as there were two different question papers handed out! However, order finally broke out and everyone enjoyed it, especially the winners. There was also a charity raffle with several very nice prizes.
This raised a grand amount of two hundred and twenty euros which will be added to other money raised throughout the year and distributed to local charities at a later date. Worshipful Master Nick Coates thanked everyone for coming and for taking part in the quiz. 'It is always nice', he said, 'to be able to give away money and this is one of the best parts of the job'. This is Nicks last event as Master as he will shortly be Installing his successor after a very happy, though hectic year
If you are interested in finding out more about Freemasonry, please contact me on the email address given below.
prensa@glpvalencia.com
WBro William Turney Press Officer