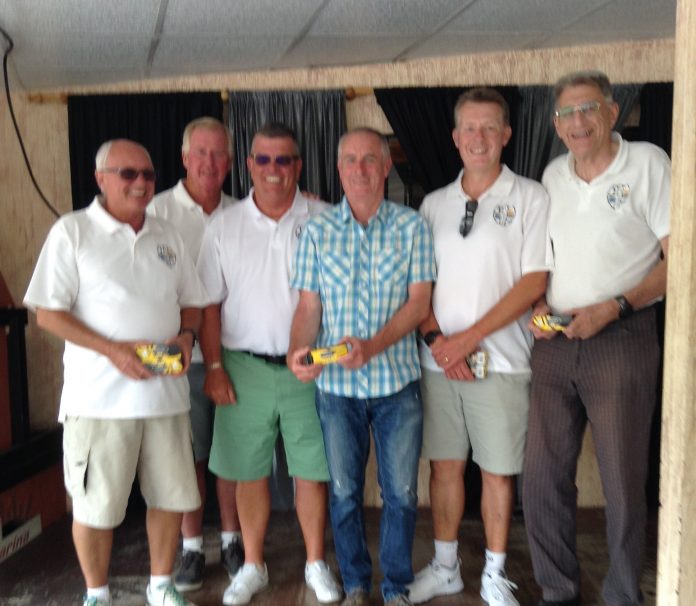 Perfect conditions for our latest visit to beautiful Altorreal leading to an amazing battle for the silver award. With a field of 27 players including several low handicappers much was expected and much was achieved.
Last minute entry John Brastock took the gold prize with a fine score of 39 points. However the silver prize was extremely hard fought, and Gerry McCabe and Bill England must have thought they had won the day with 40 points each. To spoil their afternoon Tim Ruse came up on the rails with a magnificent score of 41 points.
Winners of nearest the pins were Barry Thorogood, Norman Pickett, Bill Stobo and Les Pirie.
The 2's pot was shared between Les Pirie and Bill Stobo.
Our next meeting is on May 25th at Roda playing for "The Founders Trophy".
First tee is 10.am at a cost of 45 euros. The list is on the board at the la marina club or contact Alan Craig on a100ac@yahoo.co.uk. The list is filling up fast so contact Alan as soon as possible please.