With 21 Blue Flags, the Comunitat Valenciana has gained the highest number of beach and marina quality awards in the whole of Spain, gaining over 20% of all the awards made throughout the country, and what is especially notable with this year's nominations is the premier of Cala Mosca amongst the awards and the reappearance of La Higuerica de Pilar de la Horadada.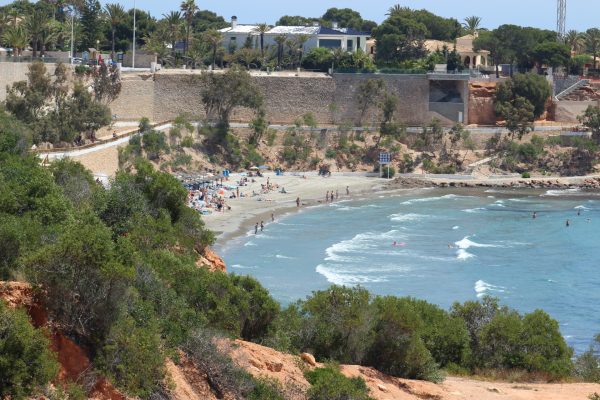 Orihuela Costa leads the way with 9 nominations, one more than last year, while there are 5 in Torrevieja, 3 in Guardamar del Segura and 3 in Pilar de la Horadada.
Cala Mosca is perhaps the biggest surprise on the list after it's appearance in the news depicting it as the last virgin kilometre on the Orihuela Costa that is free from construction. There have been regular demonstrations by members of the public and by local pressure groups while the Orihuela Government continue to sit on the fence.
Other beaches to receive the award on the Orihuela Costa are Punta Prima, Cala Bosque (La Zenia), La Caleta-Cabo Roig, Aguamarina, Cala Capitán-Cabo Roig, Campoamor, Barranco Rubio y Cala Estaca.
Following the award to the Torrevieja beaches, El Cura , Los Náufragos , Cala Piteras, Los Locos and La Mata, the Councillor, Javier Manzanares, said he was delighted "mainly because these awards come after having suffered three very destructive storms during which our local were badly damaged".
The councillor also extended his congratulations for the achievement to the entire council team that has worked throughout the year to make the awards possible. A job he has described as "brilliant."