Following a dismal run of results, five defeats in their last six matches, Elche Club de Fútbol have sacked first-team coach Alberto Toril. Toril, who joined the club last summer, had been skating on thin ice for some weeks and a home defeat to relegation rivals Almería was the final straw for Elche president Diego García.
Directly after the loss to Almería on Friday evening, García refused to be drawn on the subject of his manager's dismissal, saying only "any decision will not be rushed, it will be taken calmly and after due consideration." Following a hastily convened board meeting on Saturday morning, the decision was made and subsequently made public at a press conference at the Martínez Valero shortly after.
Following the dismissal, Sporting Director José Luis (Chuti) Molina – the man responsible for bringing Toril to the football club tendered his resignation which was immediately accepted. Between them, Toril and Molina presided over thirty six Segunda A matches, of which sixteen ended in defeat with only eleven victories.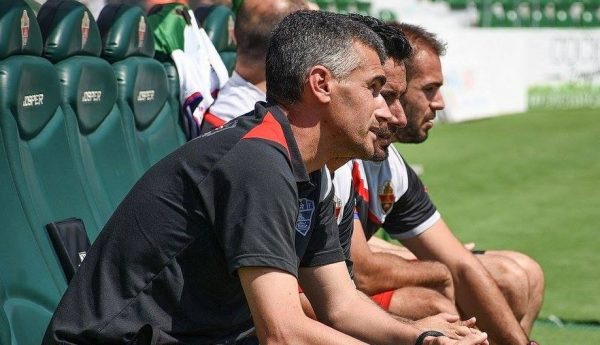 In addition to moving quickly to get rid of Toril, the exit door hadn't even stopped swinging before Elche CF Ilicitano coach Vicente Parras was appointed first-team trainer until the end of the season. Parras, who has a decent record with the reserves but is untested at the higher level, now has six matches in which to stave off the unthinkable – and very much undesirable – for Elche, relegation to the Segunda B División