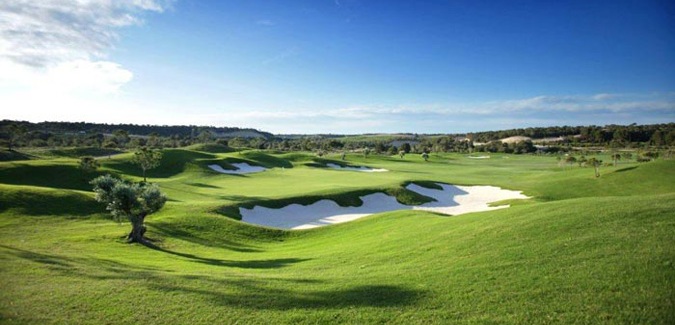 What a fantastic final day of the year it was. With very testing condition of high winds we still saw some good scores today on the Fantastic Mar Menor course. With 32 players all enjoying the day on and off the golf course. John "one Eyre" was the only one to get a two, with just millimetres from a hole in one, saw him collecting the 60€ prize pot.
Our nearest the pins were sponsored by The Alehouse, with Gordy taking hole 2, Joost hole 8, Spicer hole 14 and John "one Eyre" hole 17. Last place was Lee Williamson with 11 points collecting a bottle of wine and our best lady was Liz Sully with an impressive 23 points.
Our 2nd place guest saw Joost from his handicap of 8 score 25 points but our guest winner with all the best score of the day was Darren Temple with an outstanding 34 points from his handicap of 11.
Our members saw Kevin Rose come in with his handicap of 12 scoring 30 points, 2nd place saw Declan Crowley with his handicap of 14 scoring an excellent 31 points but our winner of the day was Theo With an exceptional score of 32.
It was also presentation of the top 8 of the year and with places 1st and 2nd decided last week, places 3 to 8 were all to play for today. Our 8th best player of the year was Troy Norris with 113 points, joint 6th place was Simon lee and Christian Attwood with 114 points, 5th place was Kevin Harmison with 116 points, joint 3rd was Nick Spicer and Tony Smale with 117 points, 2nd Place was Steve Higgins with 130 points and Kevin Rose 140 points. Well done to all and thanks for supporting the best society around.
We now have a website so please check it out and sign up for the games on www.theplazagolfsociety.com or email us at theplazagolfsociety@gmail.com Next games at Roda on Friday 5th May. Sign up through the website or at The Alehouse.