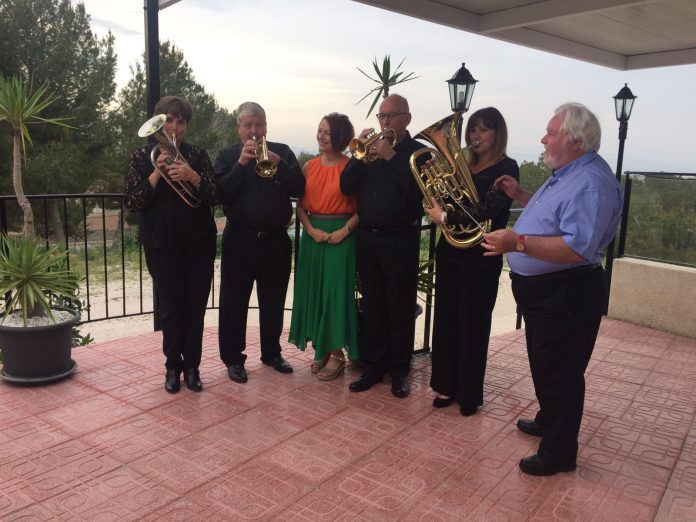 After a successful visit from BBC news last year to speak to and listen to the Band, word has spread about our little Band of Ex-pats. Last month saw the Band welcome ITV and the Tonight Programme to one of their concerts.
Four members of the Band and their Musical Director Brian Webber, spent a relaxed afternoon with the film crew and presenter Fiona chatting about life in Spain, life post Brexit and what the Band means to them.
The film crew then set up ready to film the Band during a concert for their BBb Bass player, Carl's 70th birthday with his Norwegian family and friends. 'I've played in some unusual places, but never with a camera in quite such a close proximity or pointing at me from the floor' said Chairman Ian Gibson 'but they were all very helpful and friendly and we look forward to seeing the final results'.
The programme is scheduled to be shown on 27th April on ITV at 8.30pm Spanish time. Meanwhile the Band is working towards concerts in May and on June 24th, welcoming the famous 'World Champion Whistler' David Morris (as seen on TSB adverts) to perform with them at a venue to be confirmed.
The Band are looking for venues to perform in both on the South and North Costas anyone who is interested can contact secretary Stuart. Details of contacts or concerts can be seen on www.justbrass.org