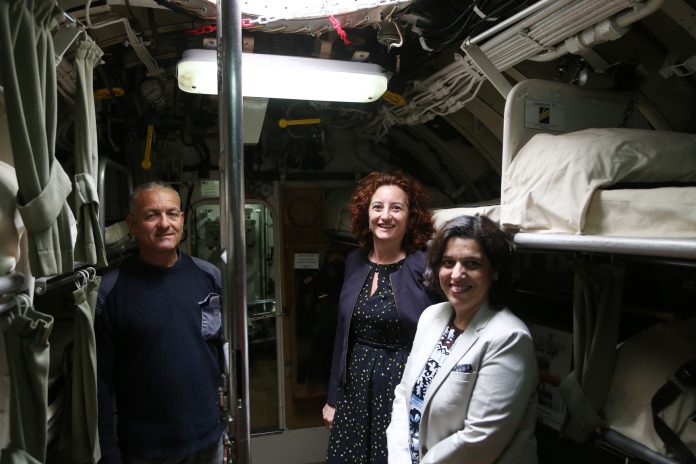 The Valencian Generalitat Director General of Tourism, Raquel Huete, visited the submarine Delfín, moored in Torrevieja marina, in order to assess the possibility of including the vessel in a Torrevieja tourist route for people with disabilities. She was accompanied by the Torrevieja Councillor for Tourism, Fanny Serrano.
Serrano explained that " we are working closely with COCEMFE (the Spanish Confederation of Persons with Physical and Organic Disabilities) to establish an tourist route which will deal with elements that are closely related to Torrevieja' s coastal roots such as the floating museums, salinas, the Museum of the Sea And Salt, Eras de la Sal and a number of other elements that are also connected.
She said that Raquel Huete "has gone away with a very good impression of the state of conservation of the submarine and has agreed that it could be a very good option for people with reduced mobility who should have the opportunity to visit a submersible like this, the only permanent such vessel in Spain".
The councillor added that she will be meeting with Technical Engineers to assess the modifications that would be necessary to make the submarine accessible.