Whilst the UK Government is still to implement Article 50 and start any meaningful negotiations with the EU regarding its departure, hundreds of thousands of us continue to live in limbo and will carry on doing so until such time as decisions are made regarding residency, the continuing reimbursement of our healthcare by the NHS and the freezing of our UK pensions.
But just last week SPAIN is said to have boosted Theresa May's bid to win a fair Brexit deal for British expats living in the EU, by voicing its support for a mutual agreement.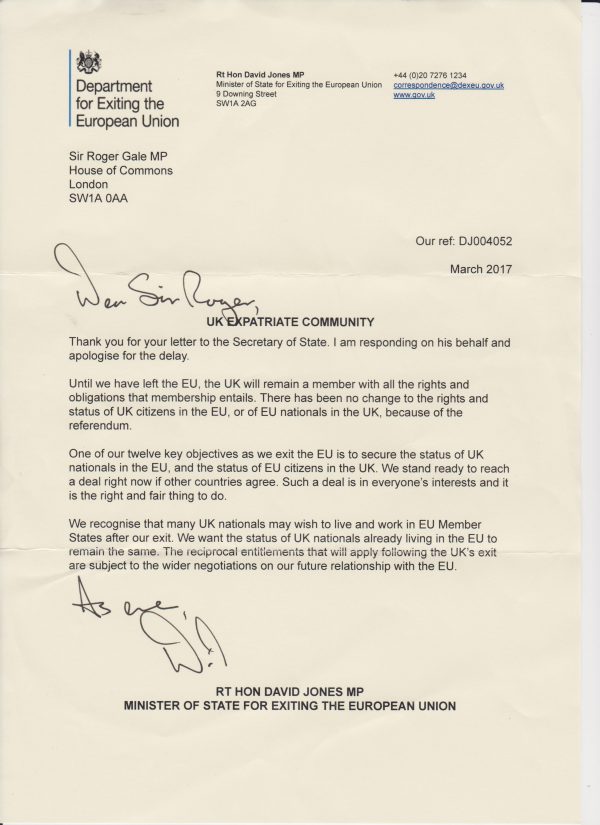 The country's EU Secretary Jorge Toledo, who will lead Madrid's negotiations over Brexit, told The Times: 'We are broadly in favour of retaining a reciprocal agreement on questions like healthcare and freedom of movement.'
Indeed the recently elected Secretary of State for the European Union went a stage further in stating that any deal MUST allow British expatriates to remain on the Costas with all of their benefits intact, including access to free healthcare.
Back in UK, Senior Government figures have told business leaders that only 'a few' of the 27 EU member states are left to agree the outline of a reciprocal rights agreement for Britons in the EU, and EU nationals living in this country for when Britain leaves the EU so we would now hope that it is only a matter of time before British expats are formally granted the right to carry on living both in Spain and elsewhere on the Continent.
It was also refreshing to have sight of a recent letter from The Right Honourable David Jones MP, the Minister of State for Exiting the European Union, to Sir Roger Gale MP, in which he stated that the UK Government is ready to reach an agreement NOW on the status of UK Nationals in the EU, and of EU Citizens in the UK, if other countries agree.
He also said that such a deal is the right thing to do and is in the interests of everyone involved.
Mrs May also told business leaders at the CBI: 'I want an early agreement on the status of UK nationals in Europe and EU nationals here, so that you and they can plan with certainty.'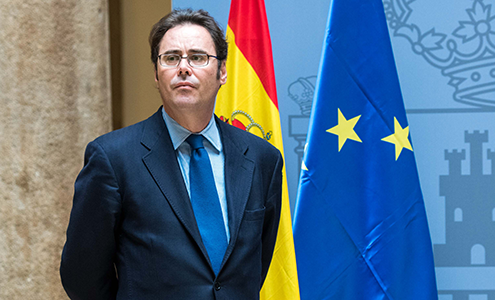 Nevertheless, until such time as the decisions are made and formalised we continue to live on the edge. But the correspondence between the two Members of Parliament, as well as the statements from Toledo and May were extremely encouraging for us all
Currently there are said to be 1.2 million Brits residing in the EU (including 309,000 in Spain) while 3.25 million EU citizens live and work in the UK. Of the Brits living in Spain 292,000 are registered with local councils while just over 100,000 are over 65 years of age.
Madrid has further stated that it would also support a deal that would maintain free movement between Northern Ireland and the Republic.