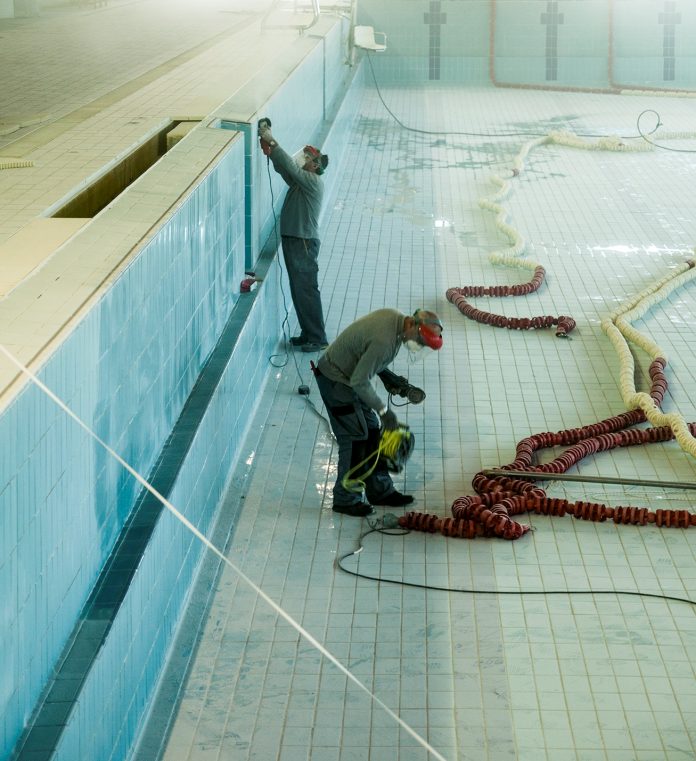 The Councillor for Sports, Víctor Ferrández, said that work is well underway on the re-tiling of the indoor pool in the Palacio de los Deportes.
He said that the work is concentrated on the pool floor, in an area about 2 mtrs wide, where significant leaks have been happening over many years.
Unfortunately, until now, the problem has never been fully addressed and it has been deteriorating year by year costing the council an excessive amount of money in lost water.
Ferrández said that "the repairs are being carried out using specialised products with the intention of minimising all leaks in the future.
The cost of the work is about 7,200 euros which will be paid through the contract for the maintenance of sports facilities.
Ferrández said that "we are now finalizing the bidding documents so that we can soon confirm specific times during which the pool will be reopened".