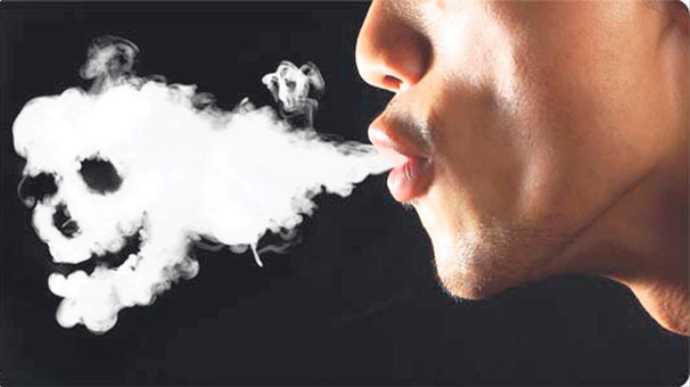 By Jonathan Gilchrist – Costa Blanca's Top Hypnotherapist
Are you a smoker? Perhaps you're on the brink of making the decision to finally quit. The difficulty lies in breaking that habit, but with Fast Track Hypnosis, there is no difficulty at all!
Cigarette smoking becomes part and parcel of your day. Worms its way in until all of your activities simply cannot be completed without having a cigarette in hand. If that cigarette isn't there, then it can cause mood swings or worse!.
Don't you want to be free of that hold in your life?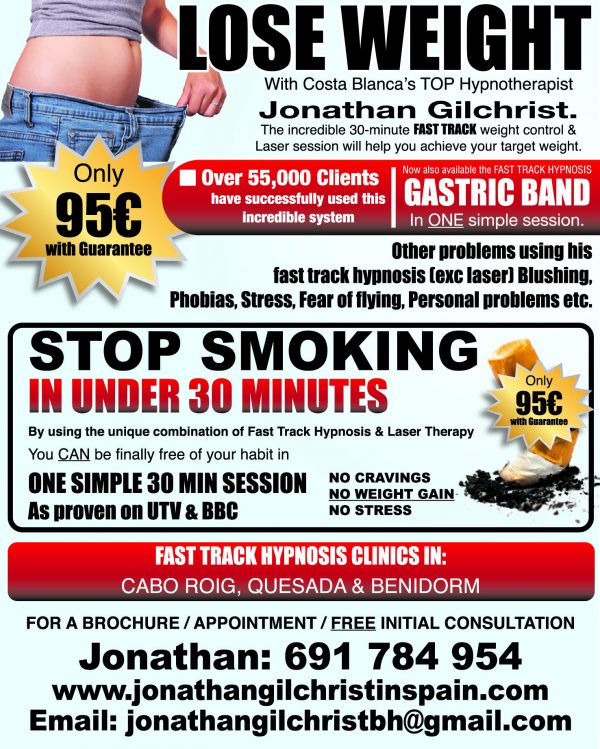 In under thirty minutes you can change your life. You can be freed from your habit and in a pain-free, craving-free and easy, simple way! You will be free from the drug and all because your mind will be re-programmed during the session.
CDs come included in the whole Fast Track Hypnosis package and these will help to alleviate any physical discomfort and stop you from reaching for the biscuit jar for comfort!
Fast Track Hypnosis takes the bad influences that have taken root in your mind and implants the positive over them. It transforms your way of thinking as well as enabling you to relax and take a breather from your busy life. In one thirty minute session, you can change your life and make it healthier.
Fast Track Hypnosis is a safe yet powerful way to remove nicotine addiction from your life quickly and efficiently. Once you've made the decision to call me and you attend the appointment, thirty minutes later, your life will have been turned on its head. You'll be free of the cravings, free from the health risks, free from the danger to your family and free to spend your hard-earned cash on anything you want but cigarettes! So, why not make that choice now and let yourself be healthy!
So the question is…ARE YOU READY TO FINALLY STOP SMOKING?
If the answer is YES then what are you waiting for?
Put down that cigarette and call NOW !
Jonathan holds clinics in Cabo Roig, Quesada & Benidorm
STOP SMOKING AND WEIGHT LOSS FAST TRACK HYPNOTHERAPY ALSO AVAILABLE IN SPANISH
For an appointment, Brochure, or free of charge initial consultation, contact
Contact Jonathan Gilchrist on 691 784 954 or jonathangilchristbh@gmail.com
Visit his website – www.jonathangilchristinspain.com