On February 28 the Chaplain of the Anglican Chaplaincy of St Peter and St Paul Torrevieja, Father Richard Seabrook, hosted a Pancake Extravaganza at the Chaplaincy House to mark Shrove Tuesday and the last day before the start of Lent.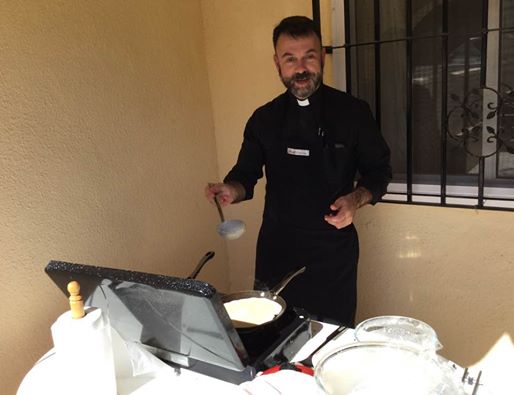 Lots of people from the seven churches that make up the Chaplaincy attended and Father Richard excelled himself with the making and tossing of the pancakes.
Apart from a most delightful culinary experience and a chance for people throughout the Chaplaincy to meet up and chat, 242€ was raised for Chaplaincy funds. The pictures tell the story.