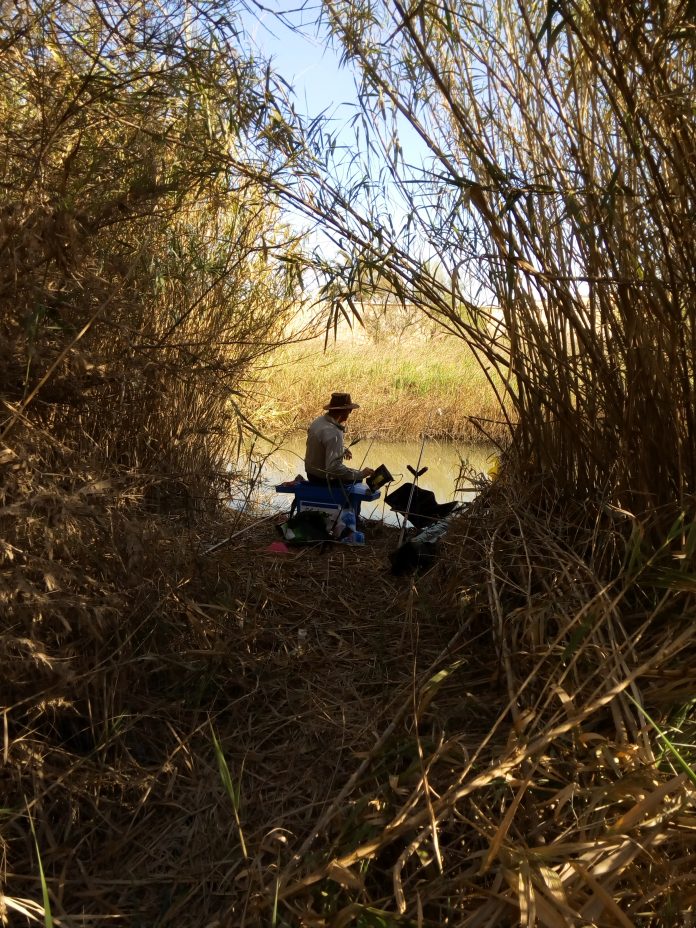 The second match of the Spring Series was fished on Rio Segura at Benijófar. The club recently did a lot of work to re-open the pegs for match fishing, the stretch not having been used for matches for almost two years.
Unfortunately, the fish didn't seem to be that interested in being caught, despite it being a beautiful spring day. Tom Marshall won with a single carp of 3.80kg caught using maggot, second with 2.78kg was Roy Buttress, third was Andy Foden with 1.40kg and fourth Mark Foden with 1.32kg.
Further information about the club can be found on its website www.carprus.weebly.com or on our Facebook page Carp-R-Us Fishing Costa Blanca.
The club is currently looking for new members and anyone interested can contact us through the Facebook page, the website or calling the club secretary, Steve Fell, on 634379081