CD CASTELLON – 1 CD TORREVIEJA – 2 …..BY STEVE HIBBERD
Sitting in the impressive Castalia Stadium on a warm Sunday afternoon, I witnessed a performance from a Torry side not seen for many a week. Ok, they´ve been on the wrong end of dubious decisions in recent weeks, but in all honesty they haven´t looked like a side who were playing for each other.
Stats don´t lie, for it was way back in early November when they last secured 3 points, a narrow 1-0 victory over Silla. There´s no disguising the fact that Nelson Mandela Stadium lacks atmosphere, whereas Vicente Garcia Stadium oozes it, so a 2,000 partisan crowd gave Pedreno´s boys that much needed boost they crave for – and it showed. When Castellon visited Nelson Mandela back in October, a 0-3 thrashing was a sign of things to come for Torry, so yesterdays hosts must have been shell shocked at the way their visitors fought so pugnaciously as if their lives depended on it, throughout the 90+ minutes.
Javi Meca, Dani Salazar, Martin, Pastor and Molina all picked up bookings, as the teams take no prisoners mentality incurred the wrath of Castellon officials and fans alike, but when desperate measures are required, sacrifices just have to be made.
Captain Javi Meca fell foul of Ruiz Garcia as early as 12 mins, his crude lunge gave the ref no choice. A minute later, Lewis fed Pastor a glorious assist, but when through on goal an offside flag spoilt the move. Seconds later, a blistering 25 yard drive by the impressive Lewis forced a magnificent finger tip save from keeper Zagala.
A cross from the right by Molina on 15 minutes found Luis Carlos, who from the edge of the box unleased a fierce drive into the far corner, giving him his first competitive goal for 2 seasons. Another Lewis pass on 20 mins flew across the face of goal, but alas Luis Carlos just failed to get the touch needed to double his tally. Six minutes later, an unnecessary foul by Dani Salazar on Zarzo inside the penalty area, resulted in the latter dusting himself off before sending keeper Jose Carlos the wrong way. With the scores now level, the game went through a scrappy 15 min period, apart from a close range effort by Pastor which forced a smart save.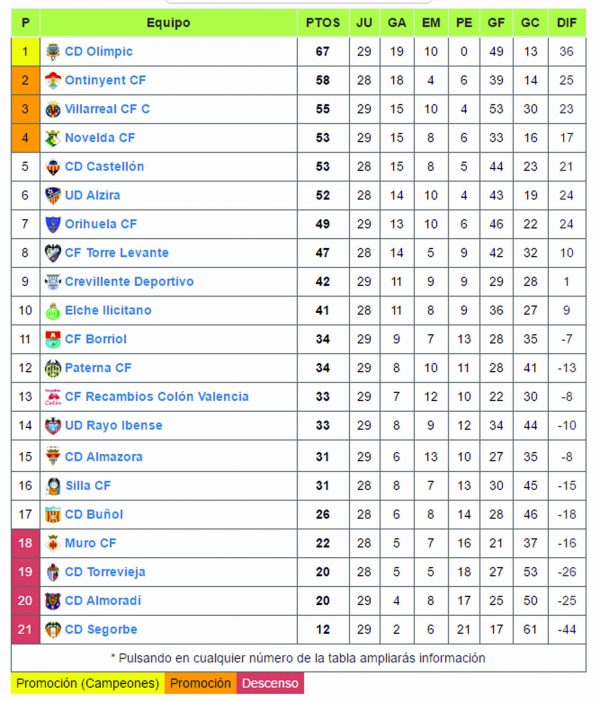 The 2nd half started with Jose Carlos dealing well with a long range effort, as Castellon looked more determined. Lewis struck a 30 free kick which was tipped over, then from the resulting corner, Martin blasted high and wide. Determined defending on 55 mins saw Torry´s defence scramble the ball away, as their hosts were throwing everything at them.
Molina went on a brilliant solo run which was ended by a perfectly executed last ditch tackle, as Torry fought back in this pulsating match. On 67 mins, Pastor was unceremoniously hauled down inside the box, giving Lewis the chance to strike a perfect penalty. Torry´s leading goalscorer celebrated along with his team mates as if they´d just won promotion, which was reassuring to witness.
It was backs to the wall for the remaining 20 or so mins, as Torry soaked up intense pressure, but credit must go to the ref for the way he controlled a difficult match. He chose to caution a home striker for diving in the box late on, when a lesser official would have chosen the easy option and awarded a penalty.
This superb victory moves Torry up to 3rd from bottom, some 6 points from safety, the team who ironically are their next opponents, Bunol. Make a note of Sunday 5 March, ko 11.45 am, at Nelson Mendela Stadium, when another 3 points are now a not just a necessity, but very much a strong possibilty.