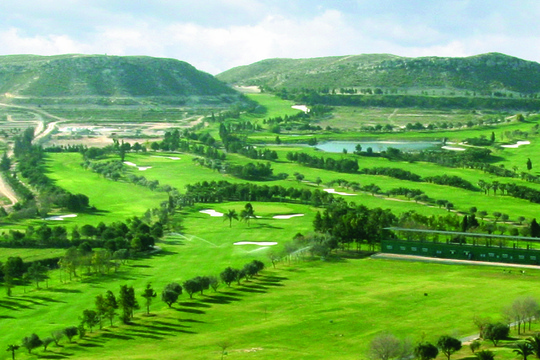 A very windy morning upset the games of many of the pairings in El Plantio 2's Greensome competition on 7th February. However the dynamic duo of Ian Craig and Penny Goujon posted a fantastic return, beating the nearest completion by almost 8 shots. Most of the members know the abilility of Ian but this time Penny, who plays off a high handicap, more than matched him and both posted respective nearest the pins to rub salt into everyone else's wounds.
Nearest the pins : Hole 4, Ian Craig, Hole 6, Penny Goujon.
3rd Place – Handicap 10.26, Lawrence Wanty, Gary Needham, Net 57.74 Shots .
2nd Place – Handicap 9.94, John O'Brien, Ken Green, Net 57.06 Shots.
1st Place – Handicap 11.8, Ian Craig, Penny Goujon, Net 49.20 Shots.
If anyone would like to join our Society, we play at El Plantio Golf Club on Tuesday, Friday and Sunday. We use both courses – the Par 3 nine hole course and the main 18 hole course, so we cater for all abilities. The membership rates are very competitive, so call for more details. Anyone who wishes to play in the Society as a guest or join as a new member, contact Ian Henderson on 966 716 616 or 636 116 230
David Swann