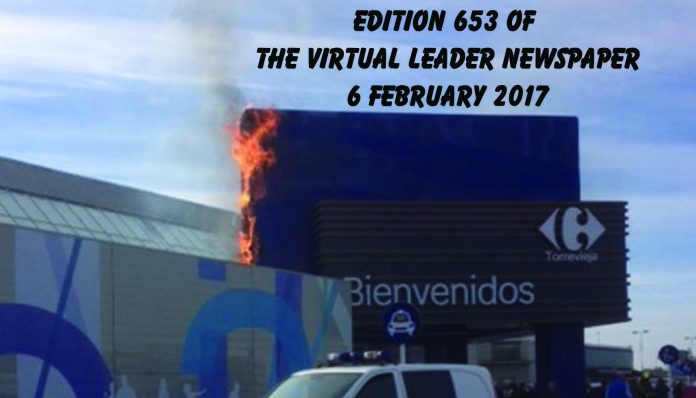 The latest virtual edition of the Costa Blanca Leader Newspaper, Edition 653, is now online where you can find all the latest LOCAL news, sport and information from across the Costa Blanca and Costa Caldida.
In this edition you can read how inferior road maintenence is simply adding to driving hazards on the Orihuela Costa. Learn all about the good work being done by the Samaritans in the area and find out why the mayor of San Fulgencio is hanging onto his job despite calls from the opposition PIPN for his resignation.
There was also a lucky escape for shoppers in Torrevieja's Carrefour last week.
That and lots more by following this link……