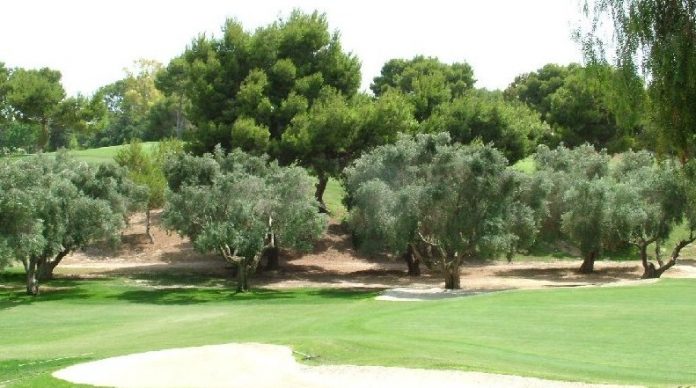 Here on the Costa's golf is one of the biggest leisure time activities for both tourists and resident alike and with this in mind we have secured the services of Mike Probert of Costa Blanca Green Fee Services to provide a weekly round up of local golfing events and topics and in conjunction with us at THE LEADER will provide discounted golf prices to all of our readers and run our golf competitions.
Putting Practice
During this series or articles I have repeatedly referred to the need for positive practise before your round commences.
If you have not allowed sufficient time before your start time for a full warm up practise session you MUST find some time to practise your putting which for golfers of all standards is a key part of the game.
I have spoken in the past of the need to practise success rather than failure by holing a number of short length putts rather than trying to hole 30 footers.
I also have a number of other tips that will help your putting during the course of the round and which will assist to eliminate nerves during pressure situations.
Firstly, practise putting to a 1 Euro coin because this will alter your perception of the size of the hole.
You will be in a win-win situation because if you miss the coin it will not feel like a failure because it is such a small target but when you start to actually putt at the hole it will seem large compared with the coin and this will give you more confidence.
Secondly, practise the putting ladder.
What is this I hear you say?
Take five golf balls an attempt to knock the first ball a distance of 20ft.
Aim to knock the second ball 15ft,the third 10ft and so on.
You will gain a touch and feel that you would not develop by putting at a hole where your focus is on holing the ball.
During the 1993 Ryder Cup at the Belfry, Fred Couples could be seen doing a similar 'practise drill' with short wedge shots where he attempted to hit successive shot five yards further than the previous shots.
So you see even the worlds best develop practise methods aimed at improving touch and feel during their actual round of golf.
We at THE LEADER are committed to providing to our golfing readers affordable golf without the need to join a club or apply for a card but simply contact the number below to have instant access to discounted golf prices, many of which are exclusive to us.
The deals shown in the table are some of the best currently available to you until 31/12/16:
| | | |
| --- | --- | --- |
| Golf Course | Price | Comments |
| Alenda | €104 | Two Players and Buggy |
| Alicante | €52 | Single Green Fee |
| Altorreal | €86 | Two Players and Buggy |
| Bonalba | €86 | Two Players and Buggy |
| Don Cayo (Altea) | €60 | Two Players and Buggy |
| Font Del Llop | €78 | Two Players and Buggy |
| La Finca | €110 | Two Players and Buggy |
| La Peraleja | €120 | Four Players and Two Buggies |
| La Marquesa | €42 | Single Green Fee |
| La Serena | €80 | Two Players and Buggy |
| Las Colinas | €126 | Two Green Fees and Buggy |
| Las Ramblas | €94 | Two Players and Buggy |
| Lo Romero | €94 | Two Green Fees and Buggy |
| Roda | €92 | Two Players and Buggy |
| Villamartin | €102 | Two Players and Buggy |
| Villaitana Poniente | €47 | Single Green Fee and Buggy |
| Vistabella | €62 | Two Players and Buggy (weekends) |
For Bookings and more information contact Mike at info@costa-blanca-greenfees.com or direct on 966 704 752 or 661 345 931 quoting reference LEADER.