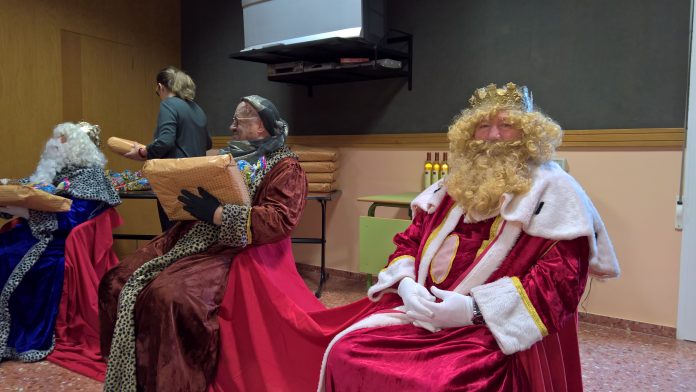 Per Ells has been White River Lodge's chosen charity since shortly after it was consecrated in 2007 and it has become an annual event for the Lodge to assist with the Three Kings celebration each year.
This year saw a continuation of that involvement. Yesterday WBro's Frank Wallace, Keith Alcock, Sergio Svalina, Ian Skipper and David Watts were on hand to give their help and support to the staff, as well as to the families, children and especially the young adults who benefit hugely from the facility at Turis.
Two members, Frank and Keith, donned the appropriate 'regalia' while another provided incriminating photographic 'evidence' of the day's proceedings before all retired to a bar at Altury to rebuild their strength.
The good looking one wearing the 'lolex' watch is WBro Frank Wallace and the guy with the tea cosy on his head is WBro Keith Alcock, all photos taken by Sergio Svalina.