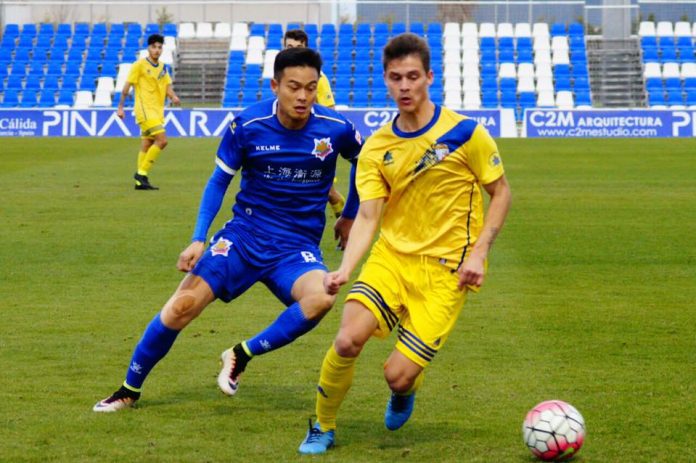 SHANGHAI SHENXIN 0-0 CD TORREVIEJA
Over 250 spectators saw Shanghai Shenxin play out a goalless draw in the second game of the preseason tour against CD Torrevieja.
Chinese coach Juan Ignacio Martinez said he was surprised by the performance of Torrevieja, led by his old fiend Antonio Pedreño.
Weesney had the best chance for the visitors while the main danger for the Chinese side was Brazil's Biro Biro.
SHANGHAI SHENXIN: Lin, Hu, Zhao, Lin, Sun, Gu Bin, Ye, Liu, Biro Biro, Liu and Wu. They also played Zhang, Li, Chen, Yan, Xinyu, Zhang and JI. Coach: Juan Ignacio Martínez.
TORREVIEJA: Buba, Levis, Tomás, Calzado, Jorge, Martin, Matheu, Diaby, Weesney, Lewis and Elyes. Also played Luis Carlos, Lucas, Dani, Damián, Robles, Elías, Kerman and Alex. Coach: Antonio Pedreño.
Referee: Lax Franco from the Murcia committee.