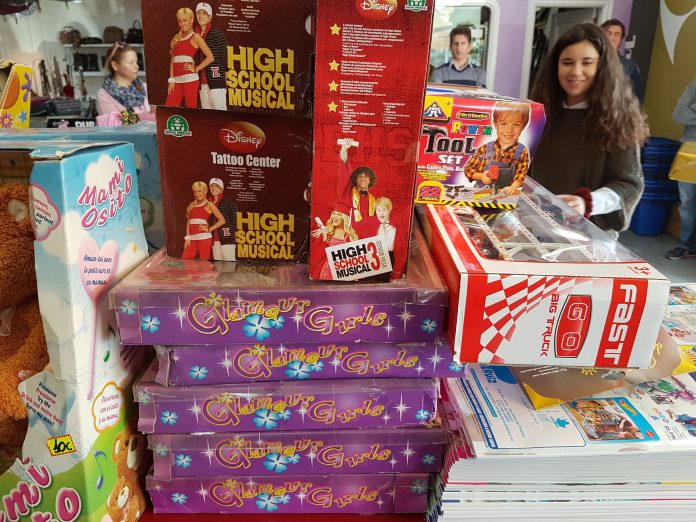 On Christmas Eve the Provincial Grand Master, Deputy Secretary and Charity Steward delivered personalised presents to the 29 children in the Orpanage in Cartagena. Hogar de Infancia.
The Children aged between 1 month and 9 years all received a gift bag containing clothes and toys all specially chosen to suit the age of the child.
At the same time The Province and the two English lodges, Luz de Murcia and Sierra Espunas were assisting to bring some festive cheer to the victims of the terrible flooding that had occurred in Los Alcazares.
Keith Willis a member of Luz de Murcia lodge working with the local town hall, assisted by his helpers bought Feast of the Kings presents for more than 40 children.
Charity is one of the main principles of Freemasonry and the Province and lodges were glad to be able to help at this festive time.
If you live in the Murcia Province and are a Mason or are interested in becoming one contact the Provincial Secretary on 968971894