On Tuesday, December 12th, Masons of Oliva La Safor Lodge No 112, celebrated the start of Christmas with a festive, musical evening at the 'Viva España' restaurant in Oliva. Starting at 6pm, the evening was a festive mix of Christmas carols, bible readings and musical and choral additions from the Oliva U3A choir. More than seventy Masons, wives and guests arrived for what was to prove a very merry evening.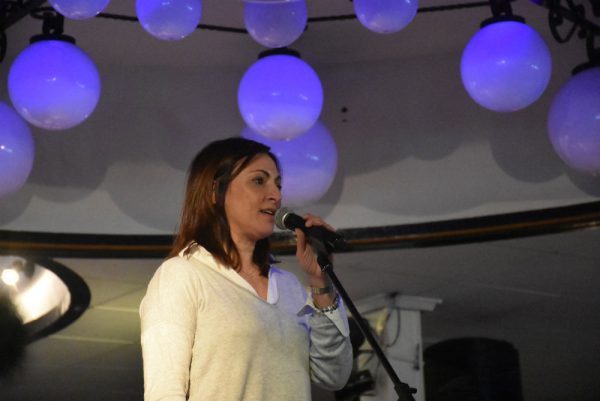 We were honoured by the attendance of several senior Masons who belong to this Lodge including the Provincial Grand Master, RWBro Norman Wheatley who gave one of the readings and also by the Deputy Grand Master, WBro William Russell The evening started with a fantastic rendition of Christmas carols sung by the choir which were enthusiastically received by the guests. Bible readings were given by several members of the Lodge before rousing renditions of several more carols were lustily sang by all present.
A three course Christmas menu was served and each course interspersed with yet more carols. A charity raffle with some excellent prizes was also held which raised a total of two hundred and fifty-five euros which will be added to further amounts raised throughout the year and donated to local charities at a later date.
Thanks must be given to all those who took part including Jackie and the restaurant staff, but especially to WBro Jim Jordan ,who worked like a maniac to ensure everyone enjoyed themselves. In several carols, such as 'The Twelve Days Of Christmas' he came close to a nervous breakdown trying to get the correct tables singing the correct verses at the correct time. It ended in something like chaos but as everyone was laughing so much I don't think it really mattered. Everyone present had a really great time.
If you should be interested in discovering a little more of the charity work done by Masons or perhaps have an interest in joining us please contact me on the following email address.