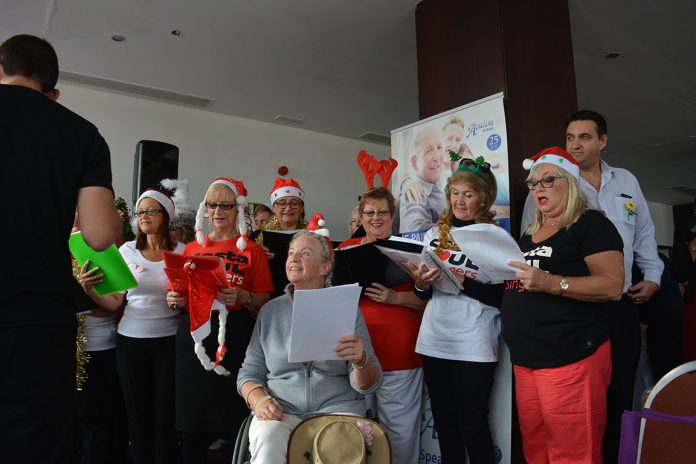 Cudeca Goldies held its annual Christmas Fair at Ilunion Hotel in Fuengirola on Sunday 20th November.
This event was for the whole family and included the choirs "Choir Andaluz" and "Costa Soul Choir" getting us into the Christmas spirit, a visit by Father Christmas as well as the Disney Princesses; also Pablo Feras did some amazing tricks as our magician for the day. There were numerous stalls where Christmas gifts were available for all the family.
We would like to thank our kind sponsors of this event, Global Radio and Un Día de Cuenta Malaga. 932.26 euros were raised for Cudeca Hospice from this event which was a great successful and well received by the general public and stallholders.
Watch out for the next Cudeca Goldies Fair in the New Year! Thanks go to Cheryl Flowers of the Costa Soul Choir, Steve Marks of Choir Andaluz, Cath John and JJ from Banana Studios, Father Christmas for coming from Lapland with only a few days notice as well as all the stallholders and lastly to over 600 people who came through the doors and were blown away by the Christmas spirit being shown during the whole event!
I CARE WITH CUDECA HOSPICE, DO YOU?