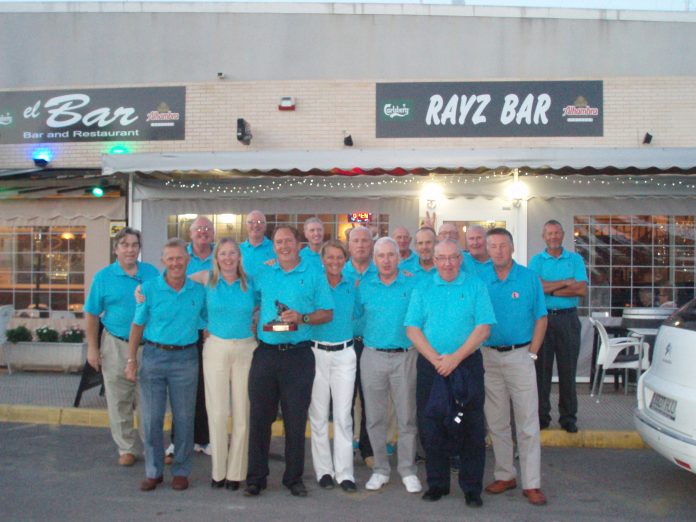 Our last player of the year Trophy game was played out at the splendid Las Colinas course, there were four players in the running for this coveted prize and with these top four players playing together the tension mounted.
We were all set for a ding dong game but the course was the winner today as no one could master the greens which were like lightening. The top players on the day were as follows;  nearest the pins on the par 3's were Michelle Evans, Marc Doherty, Colin Fear and Jim McCarthy. Best front nine Nigel Wright, Best back David Trotman, silver division winner Jeff Evans, gold division and overall winner was Tony Alcock.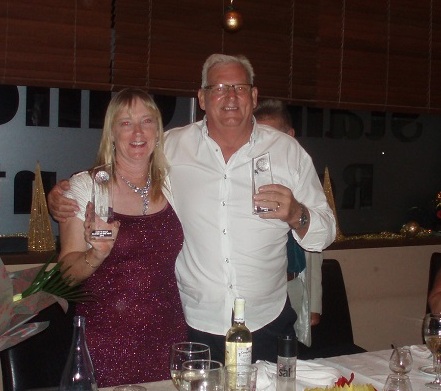 These scores all meant that our captain Theresa Wright retained her lead at the top of the table and therefore took the player of the year award, with vice captain Colin Fear being the runner up.
The trophy's were presented at the society's Christmas dinner which was held at  Stan and Ollies restaurant on the Saturday evening and where a great night was had by all. We also had two football card winners this week which were Avril and George, well done you two.
Our new season kicks off on the 6th of January at Altorreal when the fun starts all over again. If you would like to join us for any of our games please email us at rubysgolf@yahoo.co.uk