The mayor of Torrevieja, Jose Manuel Dolon, said on Monday that he has now received a response from the Minister of Public Works, Inigo de la Serna, on the proposal to run a train line, once again, into Torrevieja.
The minister has said that he will look again at the three proposals raised by his ministry during the previous term of office as well as the scheme submitted by Torrevieja's municipal surveyors.
He confirmed that he will maintain a dialogue with the city planners all the time that the different proposals regarding it's historic claim are being studied.
Despite the Minister's communication Mayor Dolon said that he was disappointed by the delays that are taking place in the delivery of the study that according to the established deadlines should have been concluded last April.
De la Serna said that the main criteria in studying the scheme, 'the Tren de la Costa' will be that of profitability and the cost of taking the line into the city centre will be too much.
As such, the solution could be to site the station in either Rojales or Los Montesinos, taking advantage of the previous route of the train.
Dolon said that he had spoken directly to the mayors of both municipalities who had shown their agreement to the proposal, albeit that he favoured the location of the new Torrevieja station to be adjacent to the highway CV-95, very close to the roundabout turnoff to Los Montesinos.
Torrevieja had a railway line that was introduced to the city in 1884. It finally disappeared, along with its station, in the late 1970's coinciding with the decline of the salt mining industry. The line came into the old train station which was build in the late 19th century, along the 7km track now occupied by the 'Via Verde' (the Green Road) that starts at the edge of Los Montesinos.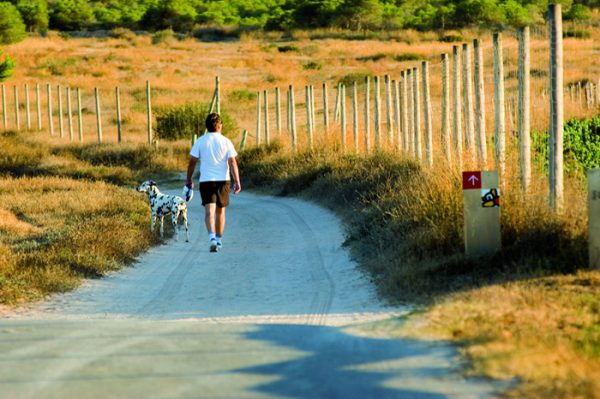 But it is now felt that as a result of the thousands of national and international tourists that come into the area every year plus the high volume of foreign residents living in the city, that Torrevieja would benefit once more from being linked by rail to other destinations.
At present, the airport is over 50km distant, the bus system is limited and the railway system non-existent, so any improvement to the transport network would be a major boost for both Torrevieja and also for the surrounding region.
Just last year Los Verdes collected more than 12,000 signatures in favour of the reinstatement of a rail line that it said would greatly benefit a large percentage of the population that does not have the use of private vehicles.