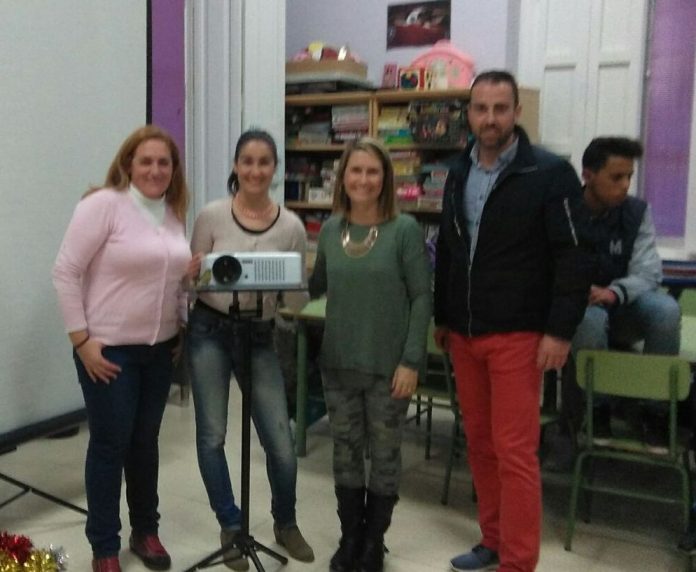 In many places around the world it´s beginning to look a lot like Christmas, and now the social centre in Cartagena is no different, thanks to the generous donations and work of the team and one of the sponsors of the N332 Road Safety Project.
Al Andalus Car Hire and N332 joined together to provide the centre with a projector and screen along with a tripod for holding the projector, so that the children who study in the centre will have the opportunity of seeing the presentations made by their teachers without the necessity of asking to borrow a projector from the Town Hall, when it might not always have been available, and during the holidays, they have the added bonus of being able to enjoy films and entertainment on their very own big screen.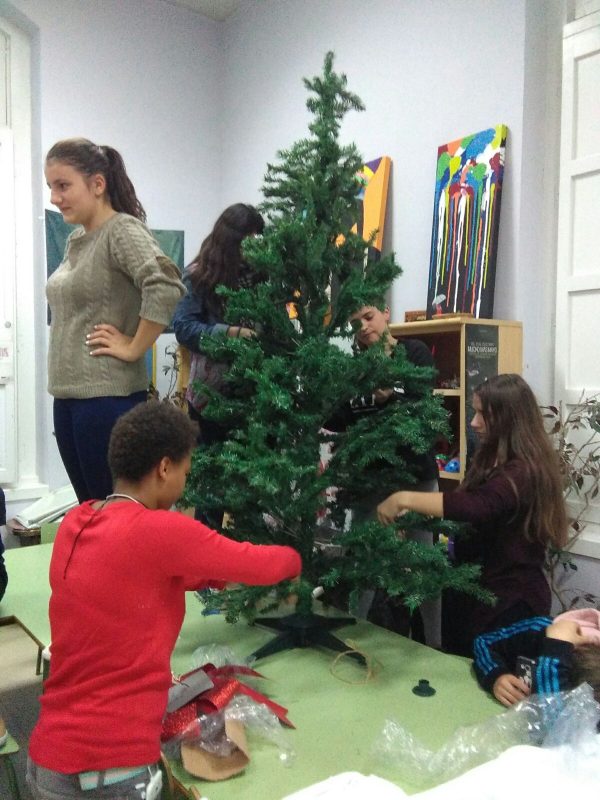 The Guardia Civil traffic department in Torrevieja has been a central point for receiving decorations, and many followers and supporters of the project delivered decorations to the police station, all of which were taken to the centre to add that extra special festive feel.
Once the centre was decorated and their mini-cinema set up, the children then made a very special greeting card, thanking N332 and their followers for the donations, and also thanking The Courier newspaper who provided them with free tickets to visit the Terra Natura animal park during a day trip to Benidorm.
Francisco Morales from the Guardia Civil presented the children with the gifts and would like to extend their gratitude to everybody who got involved, making this Christmas that little extra special for those who deserve a treat.