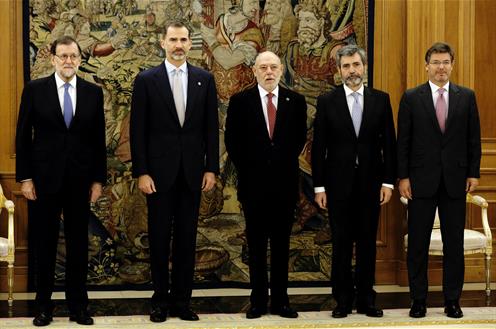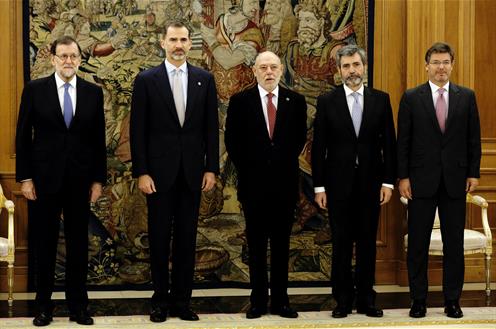 The new Chief Public Prosecutor, José Manuel Maza, was sworn into office on Monday before King Felipe VI, in the presence of the President of the Government, Mariano Rajoy, and the President of the Supreme Court and President of the General Council of the Judiciary, Carlos Lesmes.
The event, held in the Audience Room of Zarzuela Palace, was also witnessed by the Minister for Justice, Rafael Catalá, who acted as the Commissioner of Oaths of the Kingdom of Spain.
The appointment of José Manuel Maza as the Chief Public Prosecutor was made at the Council of Ministers on Friday. José Manuel Plaza had received the prior backing of the General Council of the Judiciary and had appeared before the Justice Committee of the Lower House of Parliament.