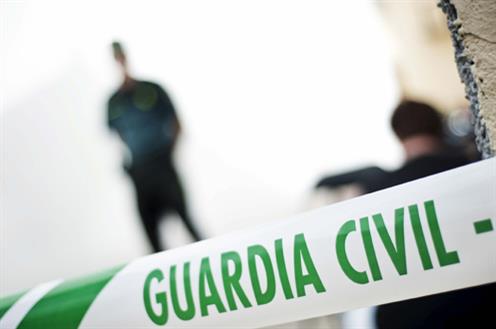 Units of the Information Headquarters of the Guardia Civil, under the instruction of Central Investigation Court number 2 and the Public Prosecutor's Office of the National High Court, arrested two people on Monday morning in the villages of Arteixo and Tufions-Vimianzo in the province of A Coruña, and another two in Almeria, who were allegedly involved with an illegal immigration network that may have been used by DAESH.
This network, with which the four detainees allegedly maintained contact, would have operated along the so-called "Syrian refugee route", between Turkey and Eastern Europe. This would be the same framework used, back in October 2015, by various members of DAESH to enter Europe, together with the authors of the attacks in Paris in November last year.
According to the investigations carried out to date, the detainees would have been in contact, both before and after the attacks, with at least one of the terrorists arrested in Salzburg (Austria) one month following the attacks. As a result of the investigation into the Paris attacks, the specialists from the Information Service of the Guardia Civil are trying to determine whether these contacts are tied in to the terrorist plot or whether this is a case of actions directly related to the illegal immigration network, which was responsible for the landing of at least 200 immigrants in Leros on 3 October 2015.
After raising the Counter-terrorism Prevention and Protection Plan to level 4, one of the areas in which the Guardia Civil has proceeded to significantly increase surveillance has precisely been land and sea borders, and State ports and airports. Similarly, investigations into illegal immigration networks have also been stepped up to avoid them being used by terrorists, among other purposes, to gain entry into Europe.
Since 2015, the year in which the Ministry of Home Affairs raised the Counter-Terrorism Alert to level 4, the State law enforcement agencies have arrested a total of 168 Jihadi terrorists.
The Ministry of Home Affairs sends out a reminder that, through the initiative STOP RADICALISMOS, citizens can collaborate through a series of channels open to them so that, in a confidential and secure manner, they can notify the State law enforcement agencies of possible cases of radicalisation in their surroundings through the web page www.stop-radicalismos.es, the mobile phone app for citizens security alerts Alertcops and the free hotline 900 822 066.