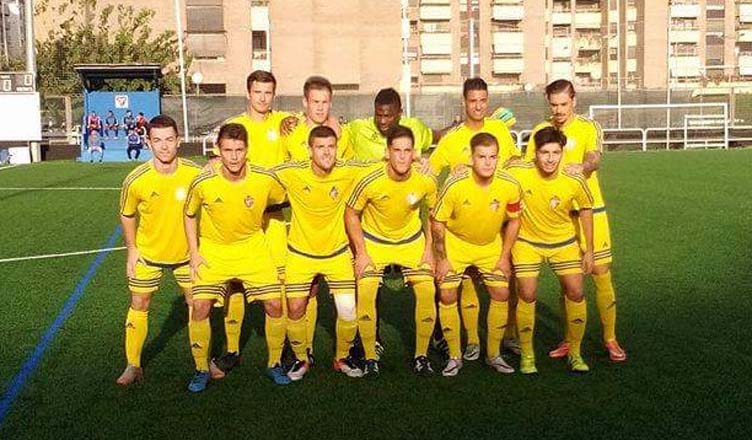 CF TORRE LEVANTE – 3    CD TORREVIEJA – 0
Do you want the good or bad news?  Ok, the good news is that at long last, Pedreno has officially made his second coming to CD Torrevieja (although he´s unofficially been working behind the scenes for some weeks now) as manager.  Bad news is that because he was dismissed from the bench during the final game of last season, he has to serve out a 3 match ban, the first of which was last Saturdays defeat at Torre Levante.
Their Campo Municipal De Orriols is set in the heart of Valencia, which unfortunately had never been a happy hunting ground for Torry, and now the wait for a point goes on.  To be perfectly honest, it never really looked anything but, as the hosts were stronger and more aggressive.  In all fairness though, Torry have had to endure a horrendous period of injuries, which coupled with players departures and complications concerning bringing in fresh blood, has made it difficult for the young lads.
They give their all week in week out, deserving praise of the highest order for the way they have played on through adversity.  Some have been carrying knocks but refused to chuck the towel in, when lesser individuals would have wilted under the pressure, proving what a great bunch of players Pedreno has at his disposal.
There were a few changes from the previous match.  New signing Adrian made his debut as full back in place of Luis Carlos, Eugenio slotted into centre of defence, replacing Juanmi who´s moved up to a div 2b side, fit again Pastor replaced injured striker Hugo.  On the bench sat new signing Soto, alongside keeper Alex instead of Eneko.  It´s great to have these 3 new signings on board, and 2 or 3 more will be joining in the near future.  Mid table Levante were missing ex Torry favourite Ruben Suarez through suspension, and were hoping to continue their fine home form.
In the 1st min, Lewis had a firm shot well saved, then straight up the other end disaster struck!  A long ball out to the right wing found Victor, whose inch perfect cross sought out the unmarked Olcina, making no mistake from close range.  On 14 mins, a mix up in the Torry defence allowed Reyes to execute an outlandish overhead bicycle kick, which slammed against the cross bar.  Three mins later, the same player forced Buba to make an excellent double save, as the hosts threatened to run riot.  Towards the end of the half, Gilabert shot across the face of Torry´s goal, needing just a touch to double his sides lead.
Buba was called upon to make another vital save early in the 2nd half, as Levante continued where they left off.  Reyes should really have scored on 70 mins, but faced with a 1 on 1, his well placed shot produced an equally top drawer save at the foot of his post by Buba, and again 7 mins later when he was again denied by the Torry keepers brilliance.  When Torre Levante did eventually score their 2nd, it wasn´t without controversy.  Two players were quite clearly offside when receiving the ball, one of which was Gilabert, who had the simple task of shooting past a stranded Buba.  It was so cruel, but Torry fought back well.
Sub Soto saw his angled shot fly wide of the far post on 2 occasions, but he showed plenty of promise during the 30 mins on the pitch.  A straight red for a 2 footed lunge by Yago on Dani in stoppage time, reduced the hosts to 10 men, but they still managed to add a 3rd when Reyes punished a comical defensive mix up, slotting into an empty net, having beaten Buba to a race midway inside the half!  Bookings for Buba and Dani, plus a few more injuries, added to Torry´s woes in a day to forget.
A local derby against Elche Ilicitano greets Torry next week.  Make a note of Sun 20 Nov, ko 5pm, at Nelson Mandela Stadium, for what promises to be a cracking div 3 fixture.