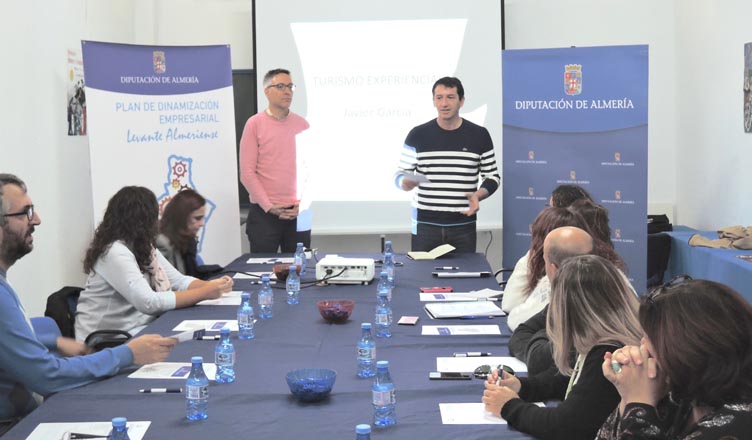 Mojácar, the heart of tourism of the Levante Almeriense, has been the venue of the Active Tourism Meeting, organized by the Provincial Council of Almeria in collaboration with Mojácar Town Council. The conference was opened on Wednesday November 9 by Emmanuel Agüero (Deputy Mayor and Councillor for Tourism of Mojácar), who welcomed the invited businessmen and tourism sector professionals to the meeting.
Francisco Javier García Melgares, with more than 15 years of experience in consulting and training in the tourism field, was responsible for communicating current issues and the main changes affecting the sector such as consumer preferences, new ways of interacting and, competition from new destinations.
Analysing and optimizing all the potential tools to adapt to these changes with the objective of making the most of each locality and the seasonality of the sector were, among others, the key points of the conference.
Emmanuel Agüero also pointed out the importance of all the sectors involved working together for their joint benefit. The Mojácar Tourism Department has frequent meetings in which new sectors have been identified, incorporated and encouraged.
A good example in the fight against seasonality is in sporting and cultural tourism, which amongst other actions, has led to a 25% increase of out of season visitors to Mojácar compared to previous years.