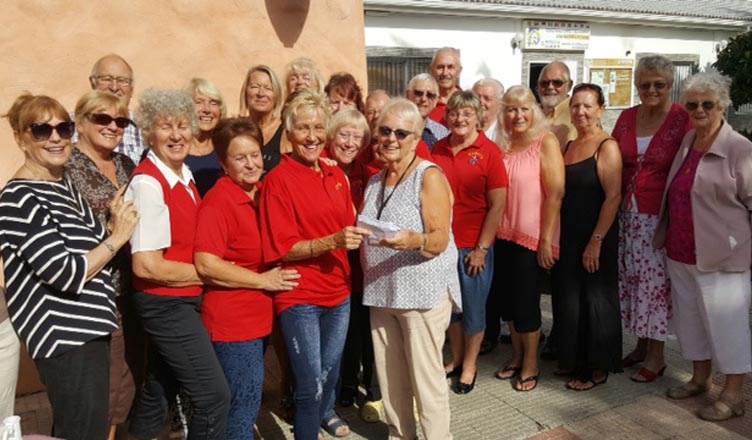 Maureen Payne chairman of Age Concern accepted a donation of 800 Euros from Rascals
who raised the money at their Summer show. This will go towards the purchase of a new industrial iron said Maureen.
A previous donation was given to Los Montesinos who purchased 2 hoists with the money and next week Alzheimers will be the beneficiary of the last donation from this show. All ticket sales monies are donated to local charities.
If you are interested in finding out about this friendly group call Jill on 96 672 7282
Or look on the website www.therascals.org to find out more.