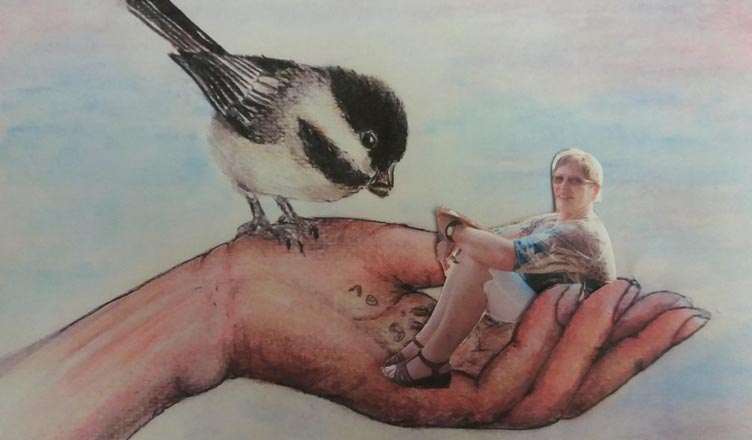 La Casita Del Arte, a painting school and exhibition space, owned and operated by professional artist and teacher Rita Jochumsen Hee, is proud to present an exhibition by Norwegian artist Jorun Kvistnes from Kristiansund.  Jorun has been painting various styles over the years both in Norway and here in Spain.
Her subjects during that time range from abstract works and figurative studies through to spiritual based icons.  This particular figurative exhibition is based around the theme of hands.  Jorun states that her inspiration comes from wanting viewers, to not only see the paintings, but perhaps understand what she is trying to convey in a spiritual nature.  While she doesn't expect everyone to experience exactly what she feels but hopes they will come away with a warm feeling of enlightenment.
Preferring to work either outdoors or occasionally in La Casita Del Arte, Jorun has taken on various commission art projects over the years and has had numerous exhibitions between her native homeland and adopted country of Spain.
The exhibition opens to the public on Friday 4th November from 6pm to 9pm and also on Sunday 6th November from 10.30am to 3pm.   This is a good opportunity to meet the artist in person, discuss her work and perhaps purchase a nice painting for your own home.
La Casita Del Arte is located in Urbanisation Pinomar Fase III, number 163, overlooking the pine forests, just off the N332 between La Mata and Guardamar.  GPS directions  N 38 2' 26.86" and W 0 39' 32.22"
For further information please contact Rita at 659510239.  Website – www.lacasitadelarte.eu