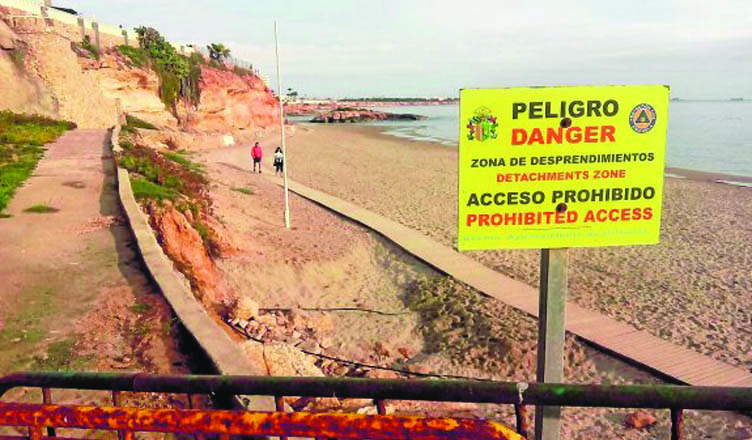 The Department of Tourism, Beaches and foreign residents at the Orihuela Ayuntamiento has finally been granted funding to carry out essential repairs, maintenance and some improvements that are long overdue on the Costa.
190,000 euro was allocated on Friday to tackle the problem of landslides along the coastal walkway in the area around Cala Capitan.  It is now hoped that work can finally get underway. And there is a further 650,000 euro for improvements to pavements and local roads.
The funding was allocated at the Orihuela plenary which took place last week.
One further initiative from Sofia Alvarez is the launch of a tapas route across the Orihuela Costa. The councillor is currently appealing to all bars, restaurants and cafe's who might wish to take part in the Orihuela Costa's very first celebration which will be called the Orihuela Costa Tapas Gin & Tonic Contest getting underway on 25 November.
Each participating bar will be expected to offer it's speciality dish, a single tapa with a drink, which will be sampled by members of the public.  Forms will be provided for voting with the winning bar receiving a trophy and a prize.
Taking part in a Ruta de tapa is a fun and inexpensive way to spend an afternoon or evening, touring the area and discovering some of the hidden delights of the costa.
A great event that that proves successful wherever it is held.
Entry forms for bars and restaurants are available at the tourist office in the Playa Flamenca town hall.